Just about a month ago The Jolts came through town. It was a Thursday, the Rock'n'Roll Pizza Party was in full swing, the Creeps had a CD to release and the Bluesfest headliners weren't demanding my attention (at least at the time - in hindsight I wish I'd stayed around for Seun Kuti's set). Well I enjoyed a fine helping of rock at the Bytown Tavern, beginning with a short-notice appearance from London punkers Stiff Wires. I'm sure none of these guys were around for punk's first wave (or anything prior to the mid- to late-1980s, come to that). If these guys have an influence (other than something in a bottle) it's The Forgotten Rebels.
Frontman Josh McQuaide dropped the hat pretty quickly. Lead guitarist Jamie Barber is at the back (in a Ready Set Go T-shirt no less), bassist Dan Ormsby at right.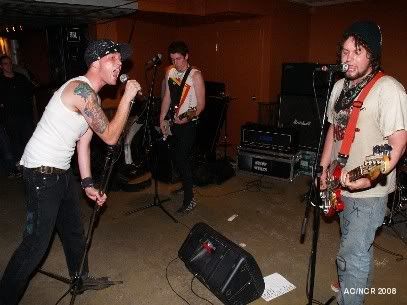 Rhythm guitarist Brandyn Walkom is at even more right.
Drummer Jesse Flemming rocks the tats.
Singalong action. Well, shoutalong really.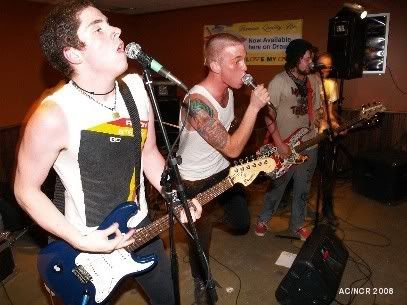 Josh works the crowd.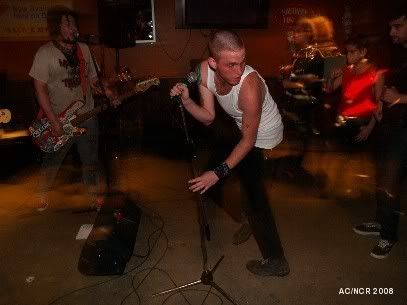 And so on!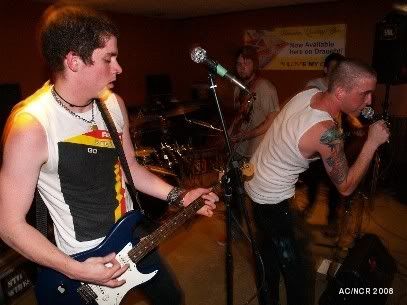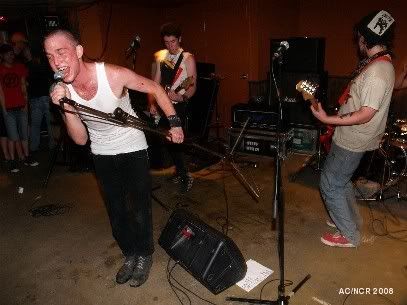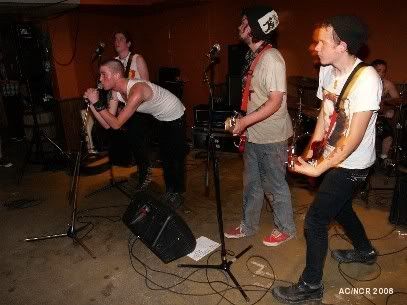 There was some broken glass. Josh recommended I take a picture of him sweeping up, so why not?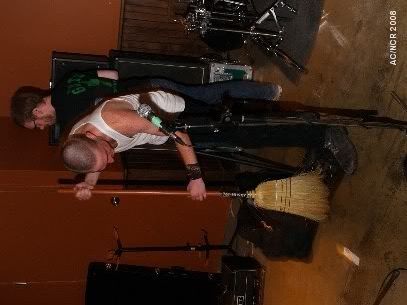 They can be found in various South and West Ontario venues in the upcoming weeks.
Show reminder: Eric Solomon, The Traps and Winston Smith and The Anti-Sex League perform at Zaphod's. Harold Wartooth rock The Rainbow. Despite the name, this is not some crusty old folkie but a heavy Toronto combo who cite Leafhound, Nebula and Queens of the Stone Age among their influences.