So off we went to the Black Sheep Stage to check out the Six-Shooter Showcase.
Six-Shooter Records
has a solid roster - Elliott Brood is a personal favourite, as is Jenn Grant - but some of their popular favourites, like
Justin Rutledge
, don't do much for me live (his recordings have a touch of spooky ambiance I prefer). Anyway, here's Justin and his band.
David Baxter on electric guitar.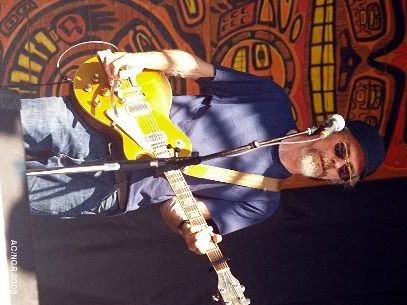 I don't kno whow the guy on pedal steel is (other than it's not Burke Carroll, who did the stuff on Rutledge's album), but Blue Rodeo fans should recognize bassist Bazil Donovan.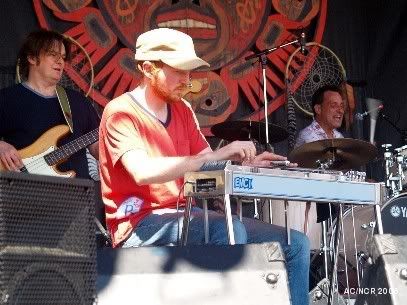 And so on!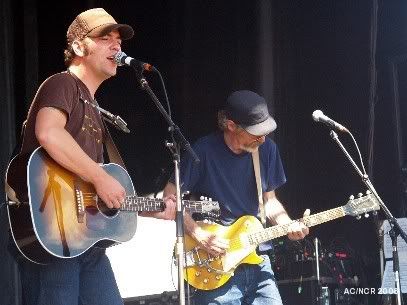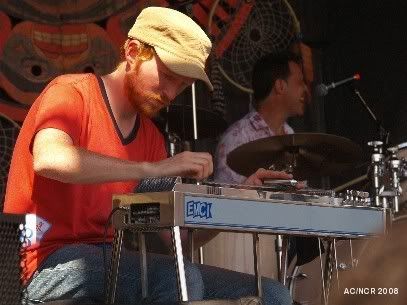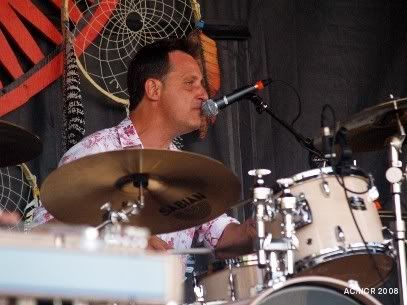 After a few songs we were ready to go and check out something else.