Torche has alumni from Florida heavyweights Cavity and Floor so you know they're going to be loud. They also have a fair amount of pop smarts, and singer Steve Brooks can melodicize with the best of the metal bunch. Unfortunately, for most of the show the vocals were MIA. Good thing Torche's tunes work well as instrumental numbers.
Smiling Steve! With guitarist Juan Montoya just visible at left.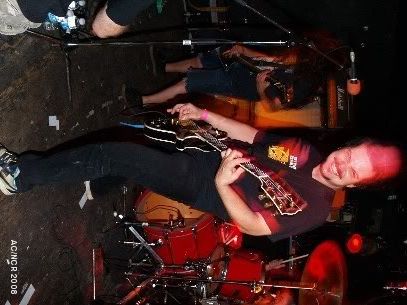 Drummer Rick Smith.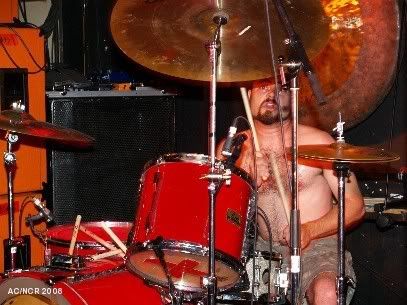 Bassist Jonathan Nunez gets bendy.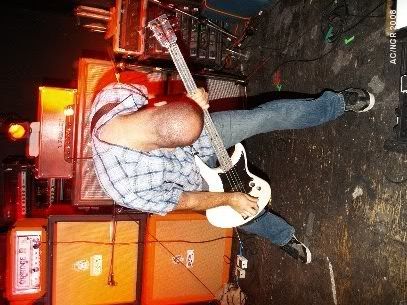 He can sing, but it's not doing any good.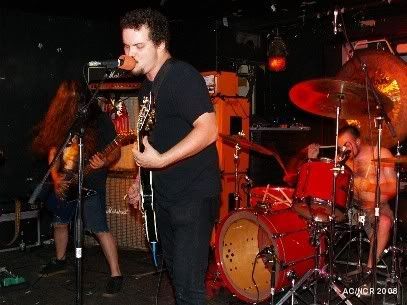 And so on!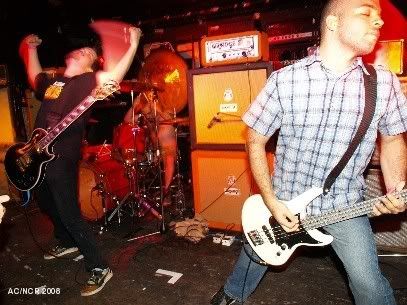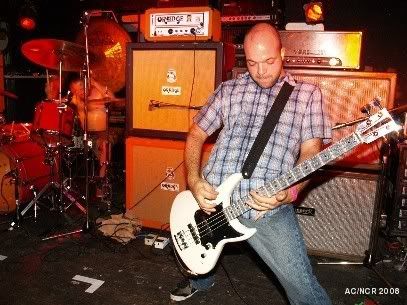 Feedback action!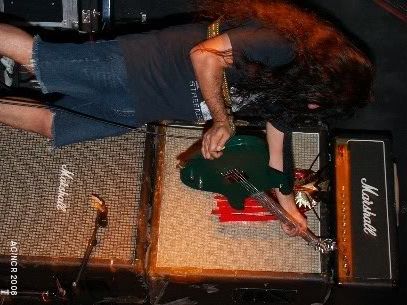 Drumset-destroying finish!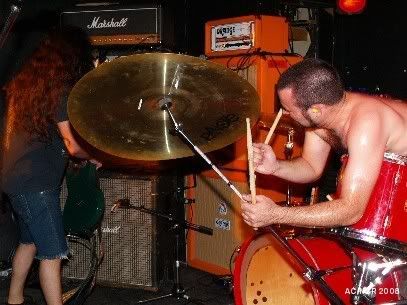 A very good set - shame about the singing, though.