Guitar Shorty certainly knows some famous folks - he's plucked the strings for Ray Charles and Sam Cooke and married Jimi Hendrix's sister. He's a frequent visitor to the Ottawa Bluesfest and has a sizable local following thanks to his smoking guitarwork.
This was just the line check - but a rocking one.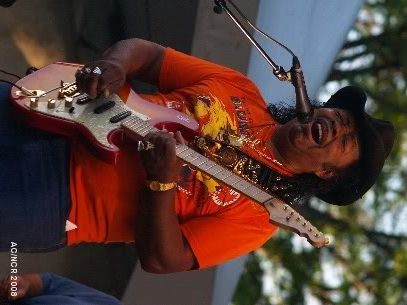 Rhythm guitarist Sam Pemberton can be seen just behind him.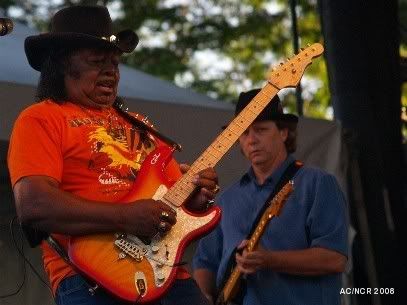 The Texas Horns also showed up, as they often do.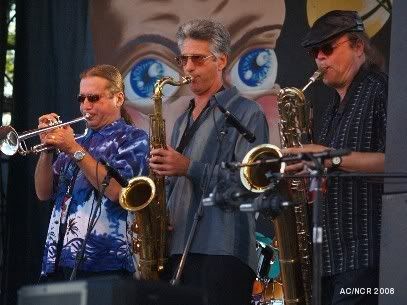 And now for a quick change of clothes and the actual show!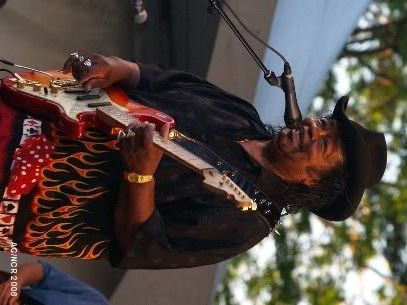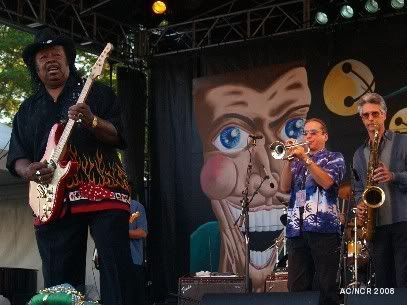 How low can he go?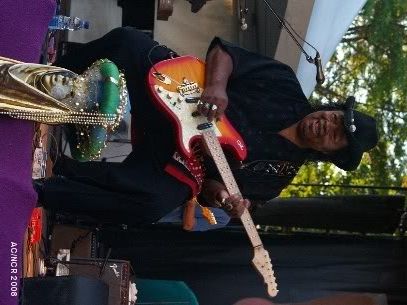 That was fun, if slightly delayed.