NQ Arbuckle is a straightforward country act from Toronto, at least as far as sound is concerned. If you listen closely to the lyrics, you'll find they can get fairly twisted.
First there's Neville Quinlan, putting the NQ in NQ Arbuckle..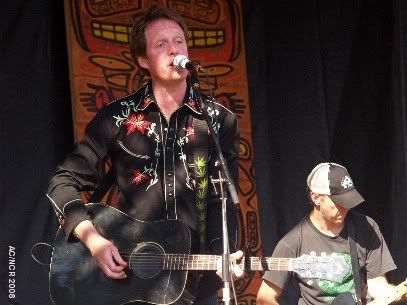 Guitarist Peter; I got no decent photos of his twin brother Mark, who plays the drums. Since they're identical twins, you can imagine what he looks like.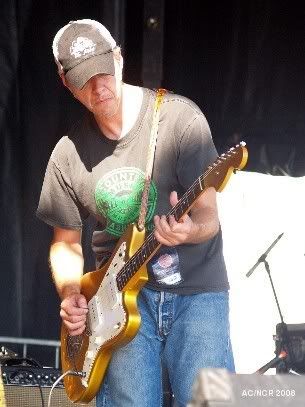 Bassist John Dinsmore at left; guest dancing from country chanteuse Carolyn Mark and Justin Rutledge at right.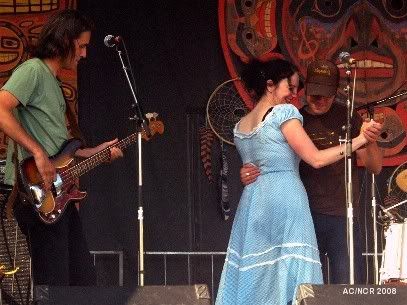 And so on!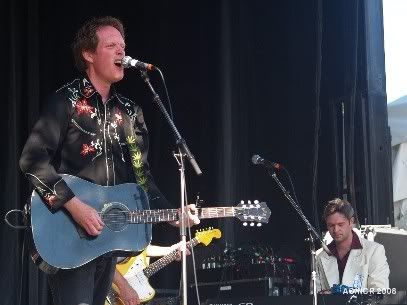 Faceoff action with Peter!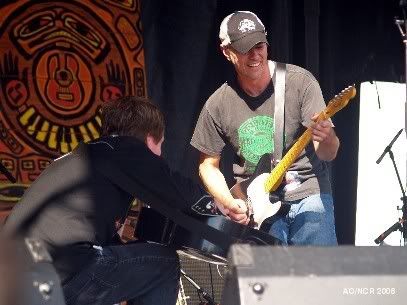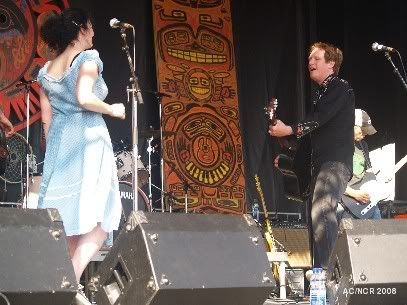 More Pier.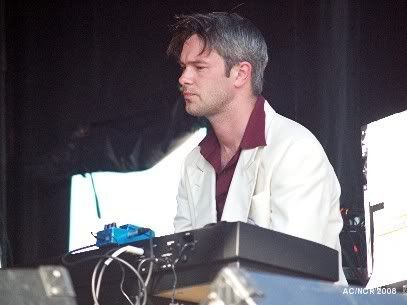 Backing vocal action!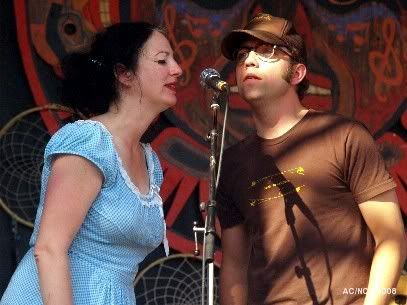 That was good in a meat-and-potatoes way.