On to the Brutal Knights! Sorry this post is a bit delayed - I was distracted last night by a car driving into the Rideau Canal while I was bicycling home. I just missed being a witness for few moments, so instead of going home to blog I went home to retrieve my camera. But enough about automotive destruction. Let's look at some punk destruction. Here are the Brutal Knights doing their thing on Mavericks' capacious floor.
Randy sings!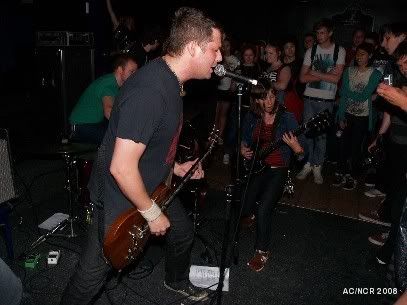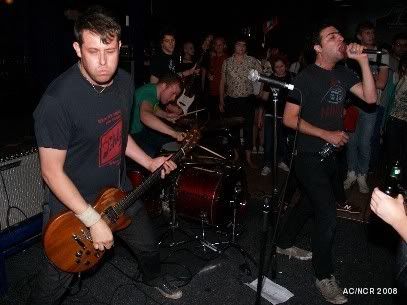 Katie G. Warrior and her all-girl army.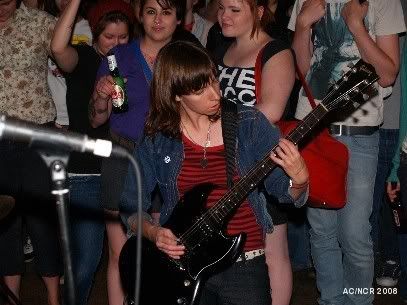 Yay Knights!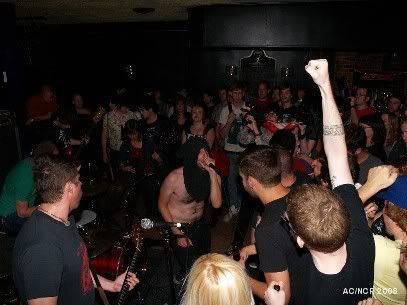 John Powers drums.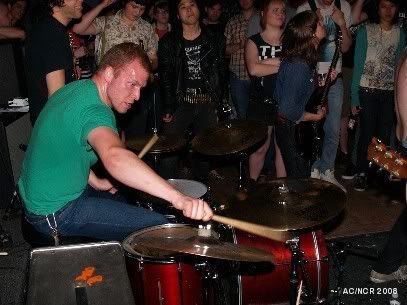 Shirtless Nick seeks co-vocalist.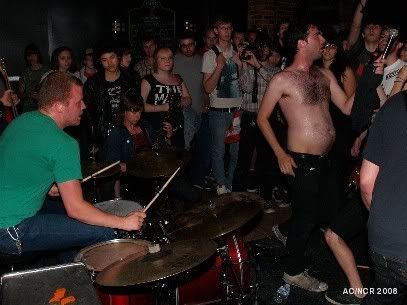 The kid with the spikes got some ragging on the Fuck Yeah Tour video diary for moshing in his pointywear, not to mention some admonishment from Nick.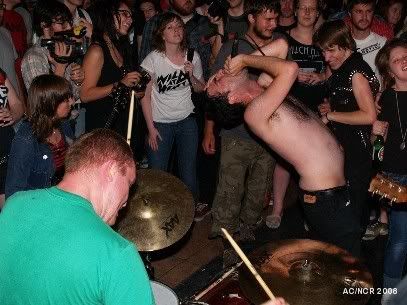 That Nick likes to bend.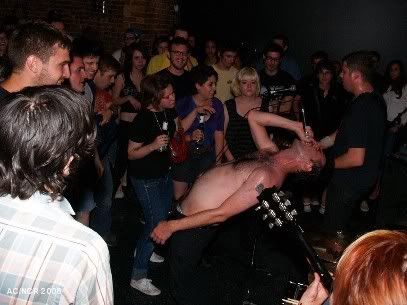 I don't know who their new bassist is.
They'll be back in Ottawa October 30 with Belgian punk legends The Kids at the Bayou.