As I arrived at Bluesfest on Saturday I could hear The BushPilots winding up their set on the River Stage - they seem to be ending as I arrive lately, so I'm going to have to head out a half-hour early next time they're on a bill.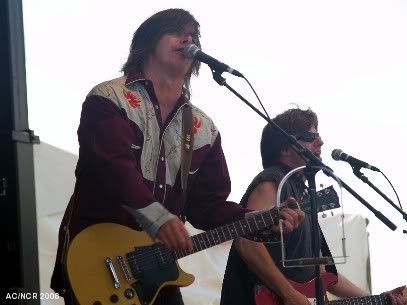 They had Miss Maureen of Good2Go guesting, as they often do.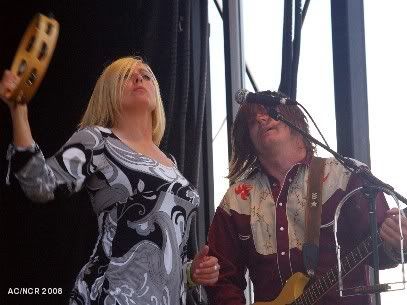 Singalong action!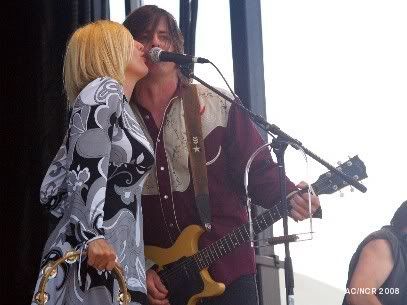 Maureen's tambourine has magic lifting powers.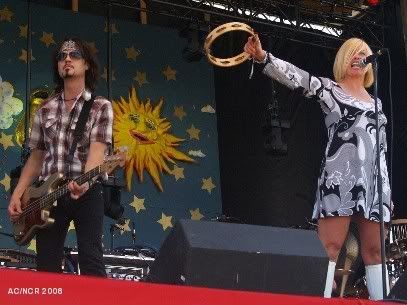 See?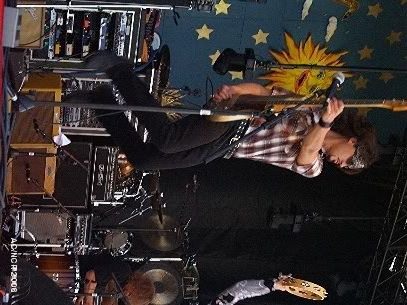 Even more singalong action!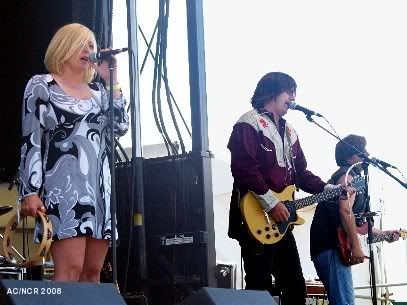 Kevin rocks the hair.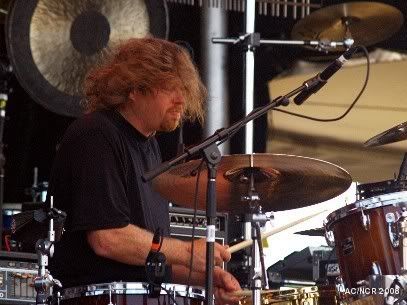 I headed around to the other side of the stage, but by then things were really wrapping up.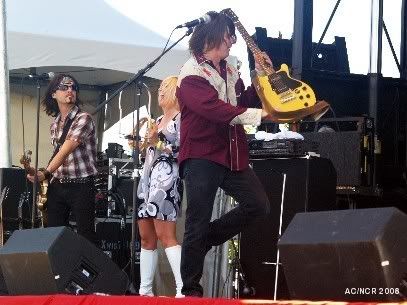 They have a show coming up at the Black Sheep Inn on August 29 with Good2Go, and another at Irene's Oct. 31.
Show reminder: Videotape, The Honest I's and Remotely Controlled rock the living room at 443 Kent.