It's easy to remember the last time I saw Amanda Rheaume, since it happened to be her Bluesfest performance in 2007. It was a bit rainy then; this year the weather was close to ideal. We stuck around for a half-dozen songs before jetting off on our Bluesfest perambulation. There was general agreement that Amanda's boots were pretty snazzy - alas, no good boot photos; blame the monitors and the angle of the stage.
Amanda with Janet Vachon at right.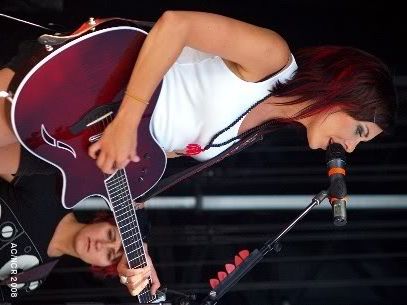 Dave Ledoux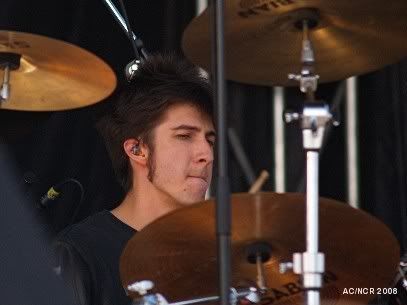 Jeff Logan.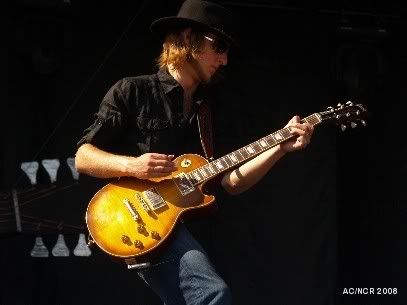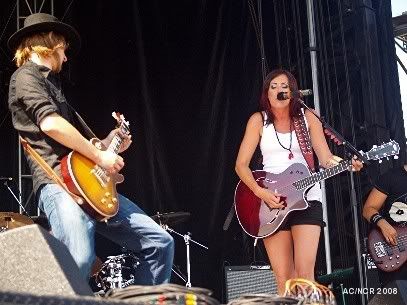 Janet sings!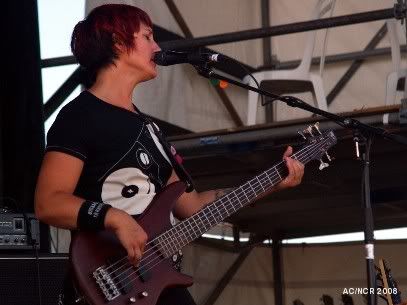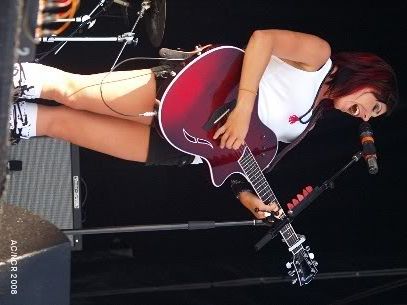 Faceoff action!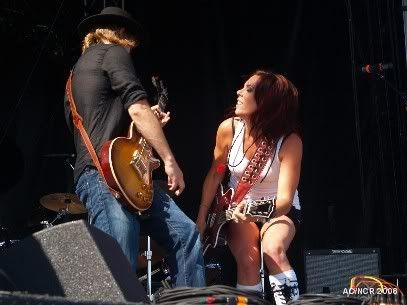 Jeff does some frontstage guitar posing.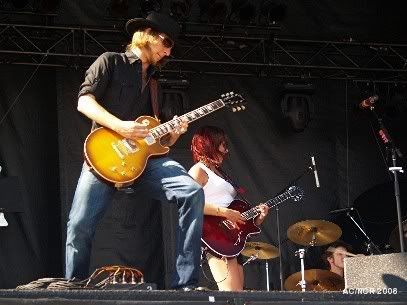 She's playing Ottawa PRIDE Aug. 24 before criss-crossing Canada in October.