Nick Moss
is a Chicago blues guy. He sounds good, plays good and has a swell band. What he didn't have was most of his gear sing some light-fingered Montrealers made off with his van the night before he played, leaving him and his Fliptops with only his Les Paul and a mandolin. The van's been recovered, but the gear is gone.
Nick Moss; his regular drummer is Chicago veteran Bob Carter, so I presume the guy at right is a fill in. Victor Spann, maybe?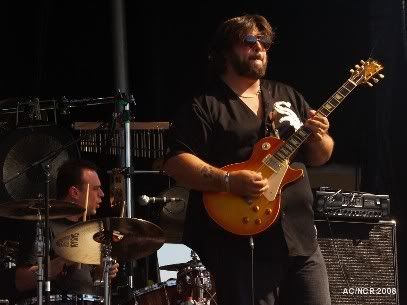 Gerry Hundt on bass, Willie Oshawny on piano.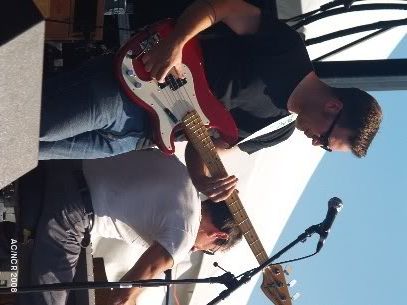 And so on.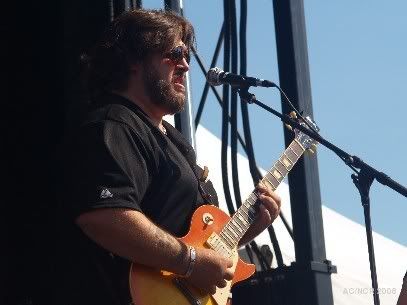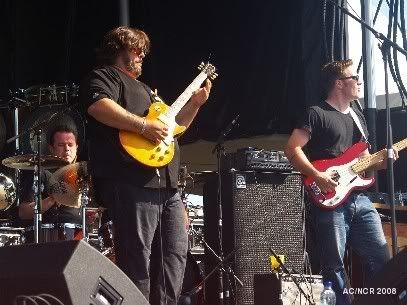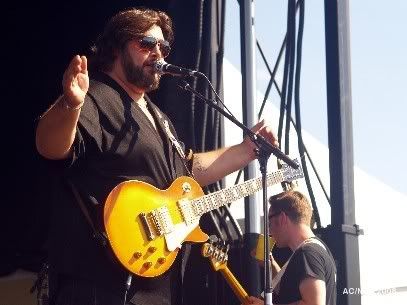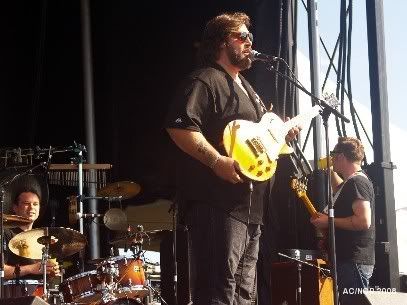 Rhythm section action!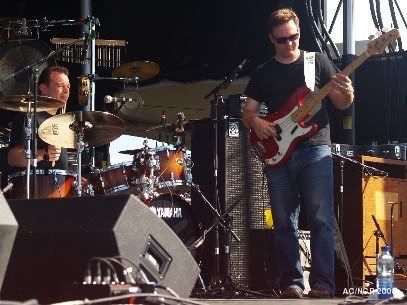 A good show, and a real trooper.