The Kingmakers take their rockabilly very seriously - so seriously they recorded their album at Sun Studios in Memphis. They dress sharp and generally do it up right. Their set at Zaphod's July 16 opening for The Farrell Brothers featured a fair number of covers, and some swell originals.
Clark Lawlor on the 'Elvis mike'.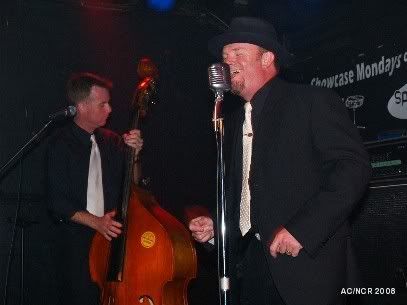 Pinstripe Bobby Primeau wearing -what else? - pinstripes.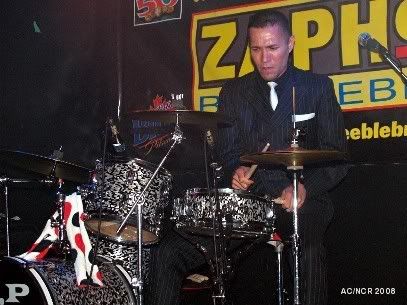 John Cormier on twangy guitar.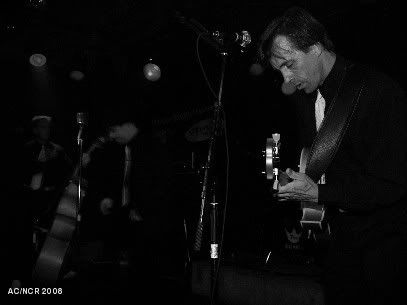 Standup Steve Donnelly - on his broad shoulders the fate of the band rests. Literally.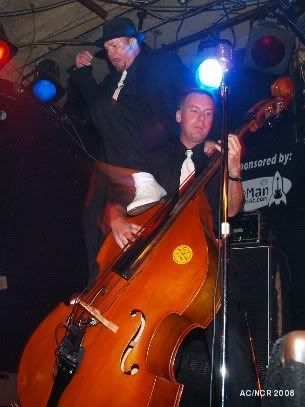 These guys like to ride the bass guitar. As you can see it fits three.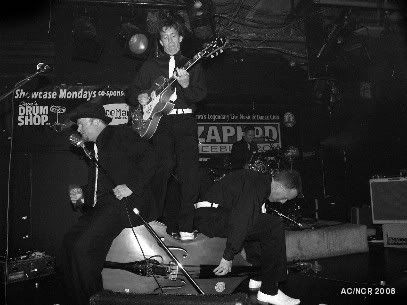 The whole lot!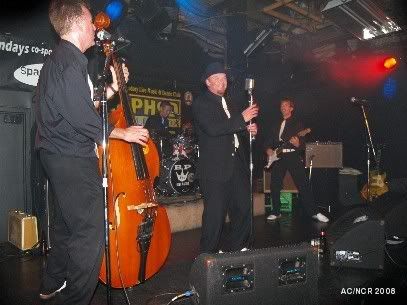 And so on!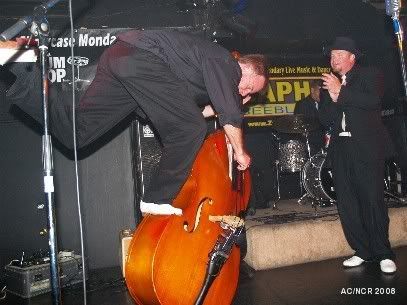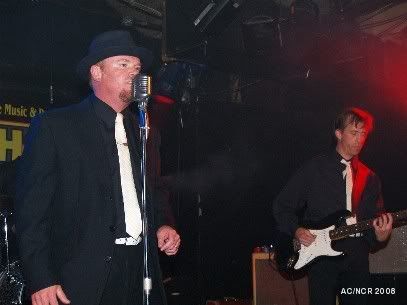 In sum: That'll flat get it.