The first time I saw
Silver Creek
members Shawn Tavenier and Anders Drerup was performing together with the Elmer Ferrer Band at the Birdman Stage at Bluesfest when it ringed city hall. They were singing
Hey Jude
with beers in hand. Subsequent exposure totheir music has left the impression of too much technical merit, not enough feel. By comparison with Silver Creek they get it just right - they make a hell of a bar band, and their originals blend nicely with covers of
With A Little Help From My Friends
a la Cocker and the like.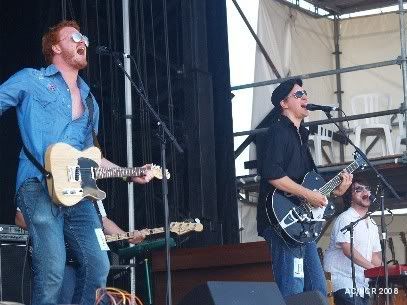 Shawn yells!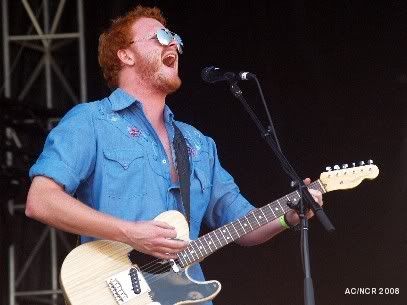 Drerup twangs.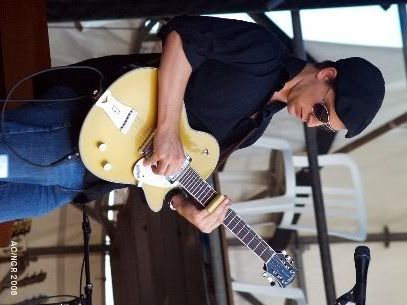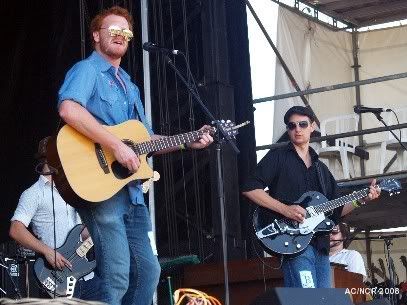 The apprpriately named John Steele puts the pedal to the metal.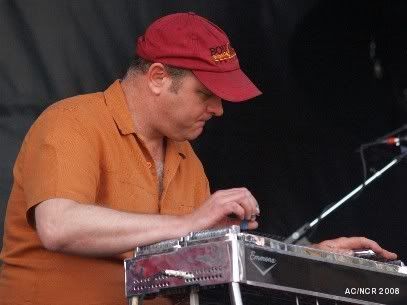 Back to back action! With bassist Marc Laforest.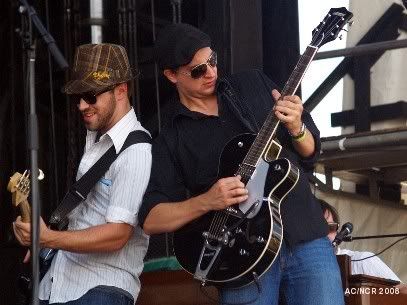 Jeff Rogers is the third wheel on this tricycle, at least when it comes to singing.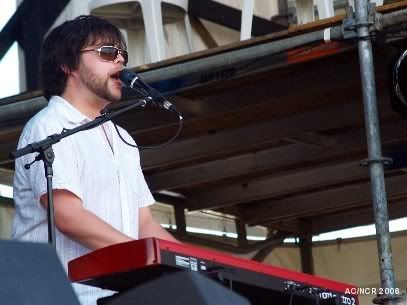 They're a smiley bunch. That's Shane Mcewan on drums.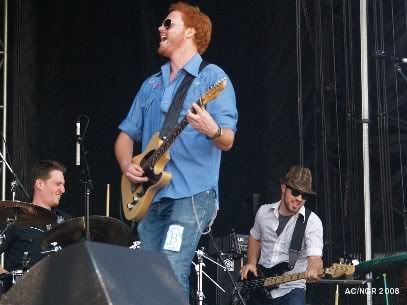 And here's Tyler, stuck off on stage right.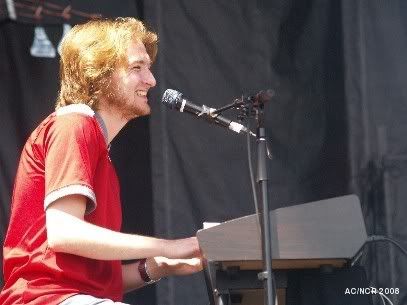 One of the unexpected pleasures of the festival.