The Jolts
came a fair distance - all the way from Vancouver, to be precise - to favour we Easterners with their hard-edge punk rock. As one might guess from the Hellacopters and Turbonegro insignia covering front man Joey Blitzkrieg's duds, the band has a bit of a thing for Scandinavian hard rock.
Joey sings!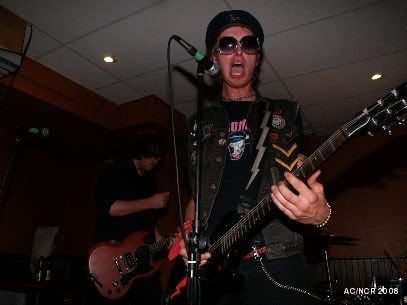 Back in 1976 the kids tweaked their elders' noses with swastikas and Iron Crosses ... the Jolts annoy the hippies with U.S. military insignia, such as bassist Lector Kurrentz's Marine Corps T-shirt.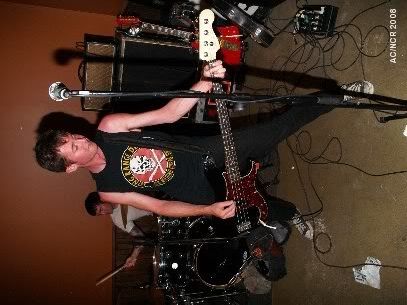 Matt Von Dander drums.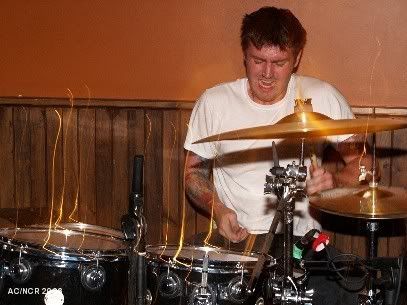 Dr. Dylan Danger - I presume he's a doctor of rock ... either that or comparative military theory since he has a
USS Alabama
patch on his right soldier and a Commonwealth style sergeant's rank on his left.
Singalong action!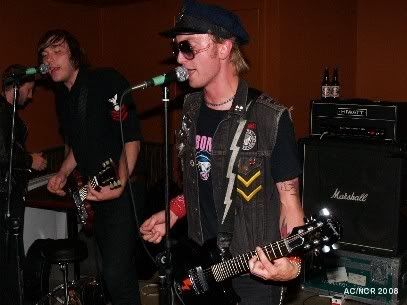 The whole lot, with auxiliary and roadie Mikey Screwdriver.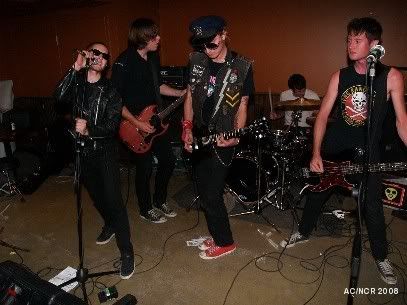 Faceoff action!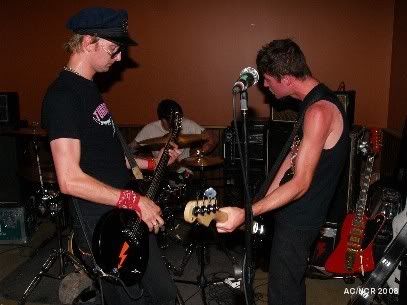 And so on!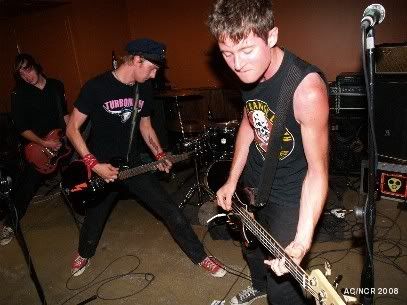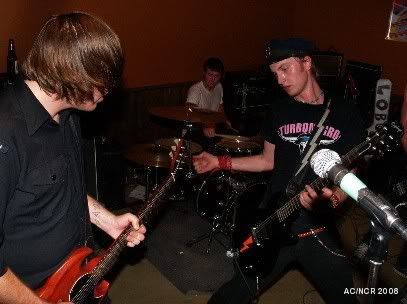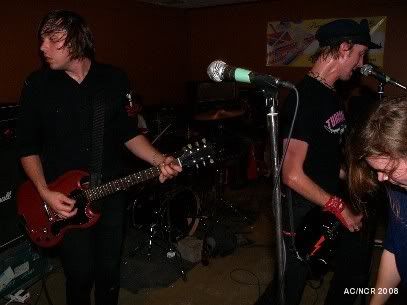 A hot set by general consensus.