The day after splitting Bluesfest early for the Lover!/Mother's Children/Savage Crimes show I decided not to bother going at all and see what these much-touted Monotonix were all about. The short answer is noise and craziness. The Fuck Yeah! tour of which they were apart brought The Brutal Knights, Team Robespierre and comedian Hannibal Buress to town as well, but the opener was Ottawa's own Sedatives.
Ian Manhire sings!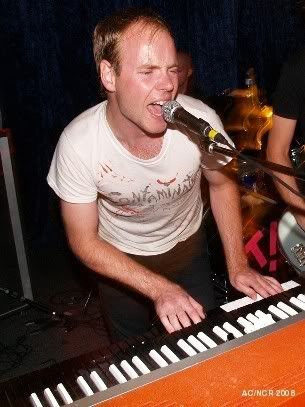 Steve Adamyk and Emmanuel Sayer manhandle the strings.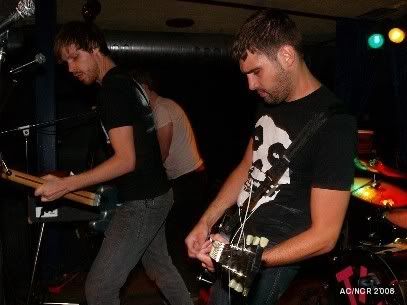 Dave Williams drums and promotes the Rock'n'Roll Pizza Party.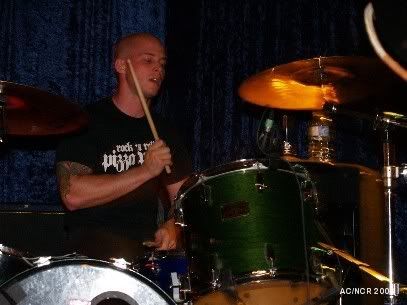 And so on!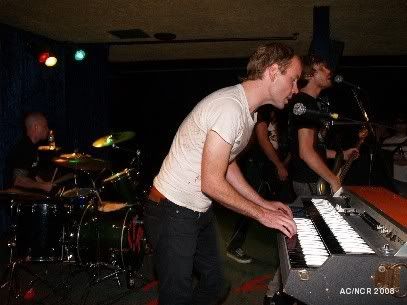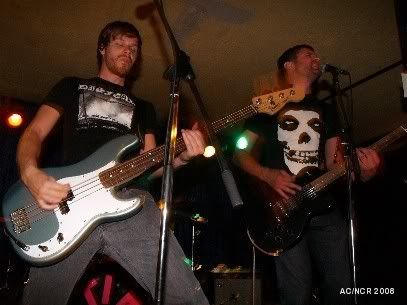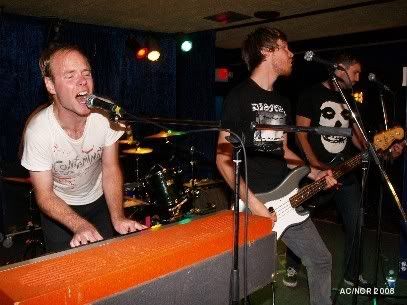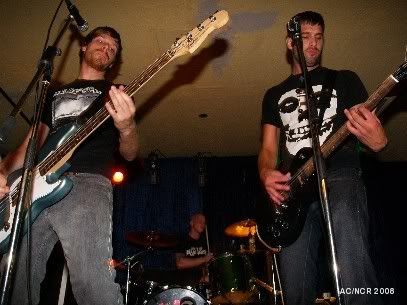 Their next gig in Ottawa is August 9 with The Brights and Statues at Babylon (they also play Toronto before and Montreal after said date).