Bluesfest's first Friday starts with a set from
Evil Farm Children
. I already gave you some of the lowdown (click the nametag at the bottom for further details), so I'll just add that if memory serves there was a cover of
Rumble
, some Black Sabbath and the usual healthy helping of cranked up surf-rock. And now, here's a bunch of pictures.
Dave picks and grimaces.
Janice and lights.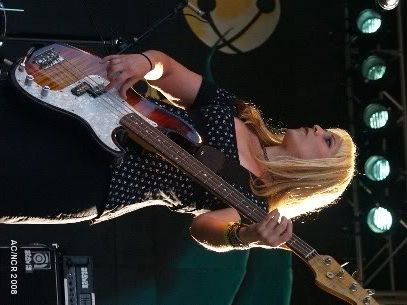 Jeb rocks the skulls.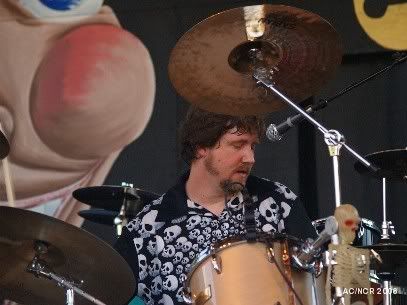 The Children don't always follow their own advice.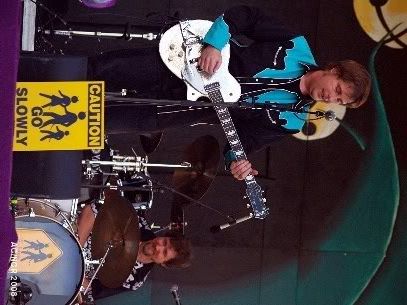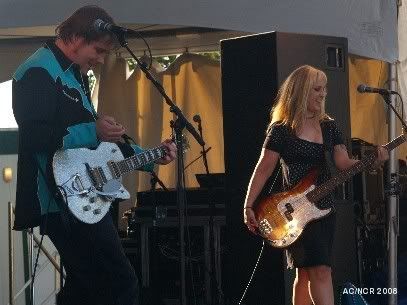 That stage, that glaring sun.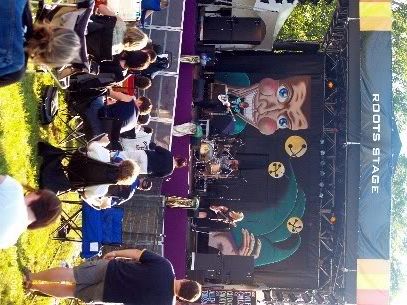 Those eyes! Those terrible eyes! Oh, and singalong action.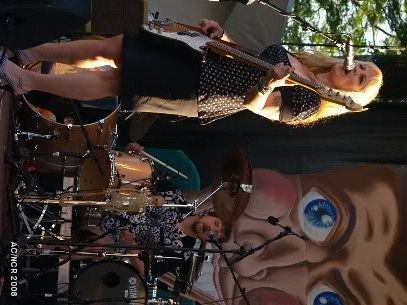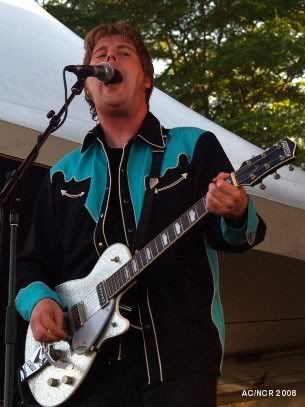 Big finish!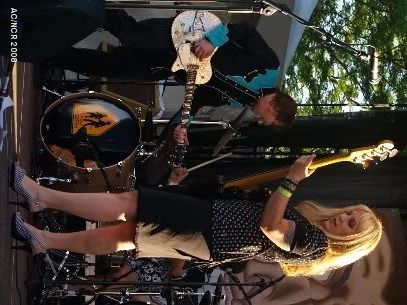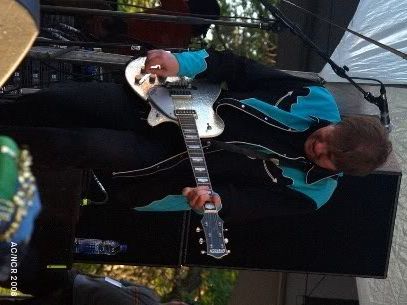 The EFC have a new CD on the way; a CD release show at The Dominion is planned for Sept. 20.