The Rheostatics are no more, and its constituents are now busy proving the whole was greater than the sum of its parts. Sorry! But there's no denying Dave Bidini's a fun performer - you can just see from the photos below what an active fellow he is - and he's got an ace band.
The man himself.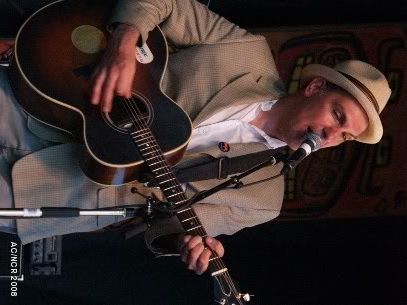 Paul Linklater sings!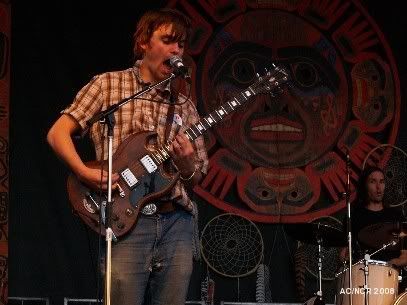 Don Kerr gazes!
Singalong action with Dave Friesen, who can also be seen playing with Ben Gunning and Peter Elkas.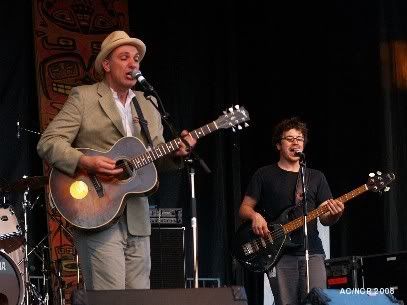 And of course Six Shooter mainstay and collaborator-with-everyone Ford Pier.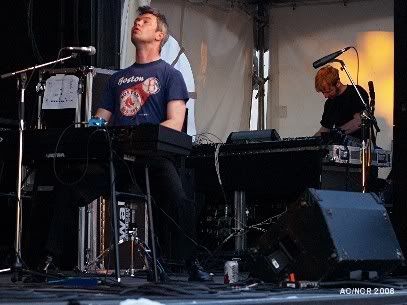 The whole lot, except for Ford.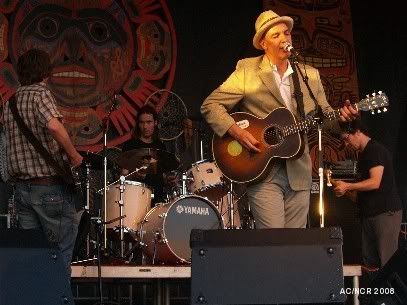 And so on!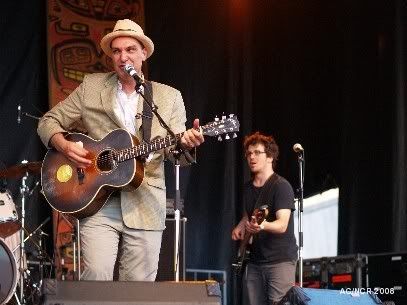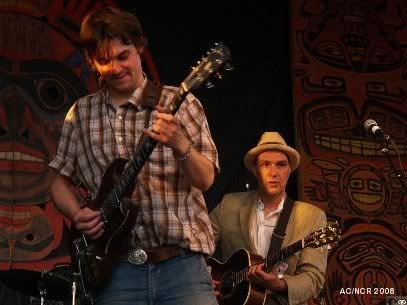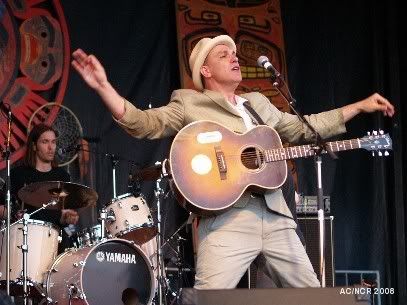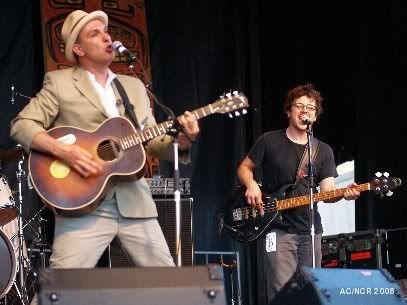 Dave's also a writer ... I think I prefer the book ...
Show reminder: I'm sad to be missing some Deadly Snakes vets unleashing some seriously heavy rock fuzz as Quest For Fire at Cafe DeKcuf; ex-Jon-Rae and The Riverites $100 and a couple of Constantines doing the solo thing - Woolly Leaves, (last seen on this here blog performing on a bill with Julie Doiron) and Deloro are also on the bill. Matt Costa, Sera Cahoone and the particularly ace Winter Gloves perform at Barrymore's; ManKillsMan, Mekhaya, Grafenberg and Goetia spread happiness and cheer at Mavericks; Ty Hall performs at The Rainbow. Holger Schoorl performs at The Avant-Garde.