Next up for the Fuck Yeah tour show at Mavericks was Brooklyn's
Team Robespierre
. And by "up" I mean "down," since like every band except Sedatives, they decided to set up on the floor. Despite a relative lack of light I actually managed to take some good pictures. That's the good thing about synth-punk - those flashing lights on keyboards are easy to get an autofocus on ...
Beginning a show with a rock jump is always a good thing.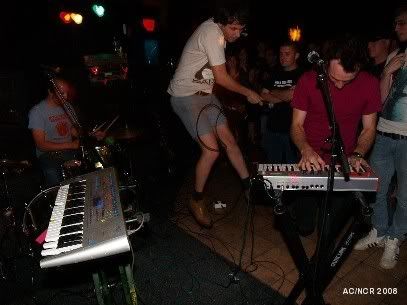 Shouting also encouraged.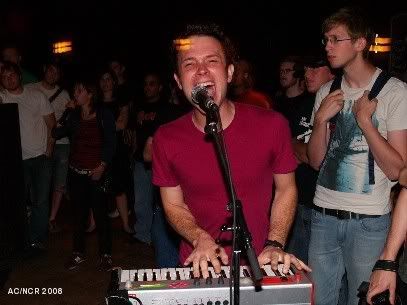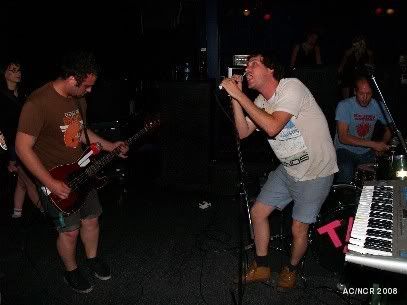 Singalong action, even better with one microphone.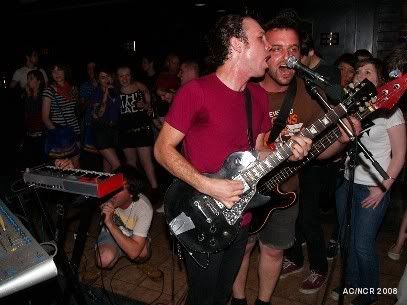 Drums are good for drumming.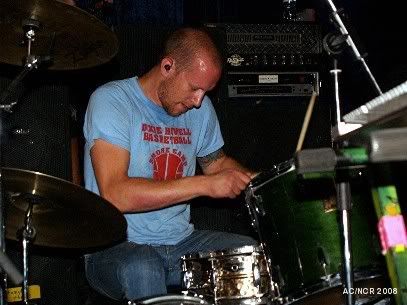 They are also good for standing on.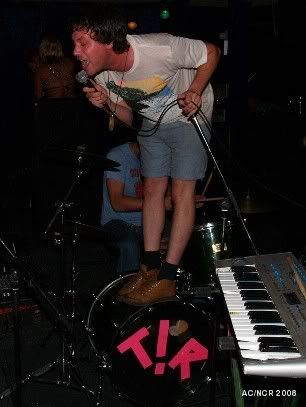 Sticking with one keyboard posture ... some people do, some don't.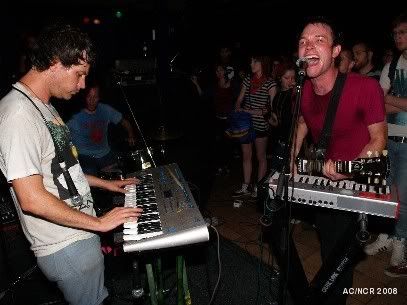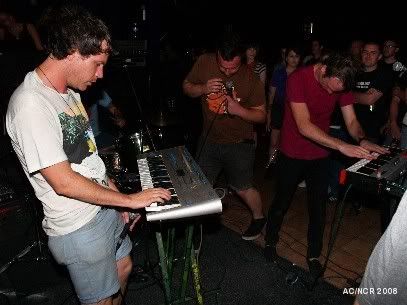 The bassist sings some.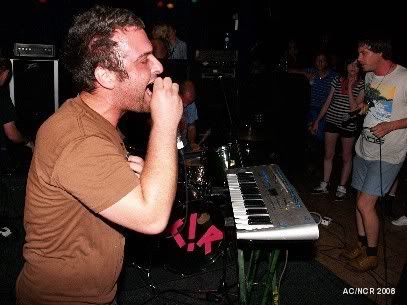 Big finish!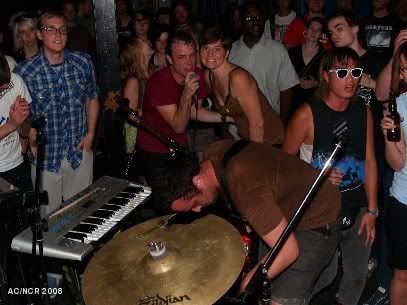 Wild and crazy fun, with a whole lot more craziness to come.