Jenn Grant is also on the Six Shooter label now, but apparently they ran out of space at the Black Sheep Stage because she performed out by the river. She was also the most sensibly dressed performer of the festival in her white dress. Her wonderful voice isn't just a studio concoction - it was just as fine in person as on record.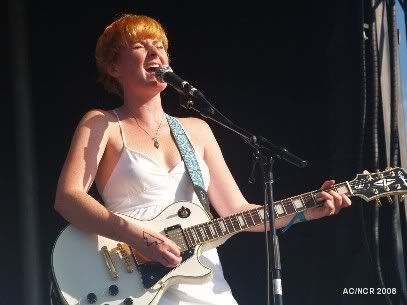 Shawn MacGillivray at right; it seems like he plays bass for a bunch of other Halifax-area musicians.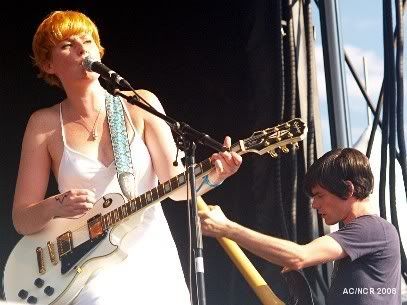 Kinley Dowling - also of Hey Rosetta! - pitches in with some violin. Drummer Glen Nicholson was at Bluesfest last year performing with Inflight Safety.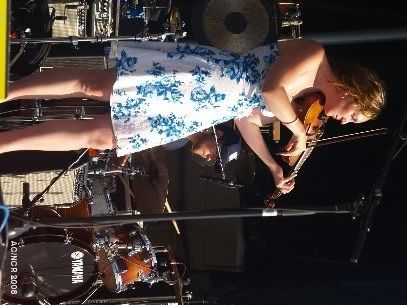 Singalong action!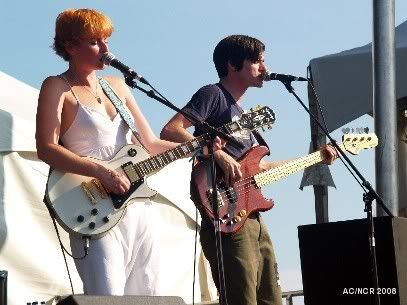 More Kinley and Glen!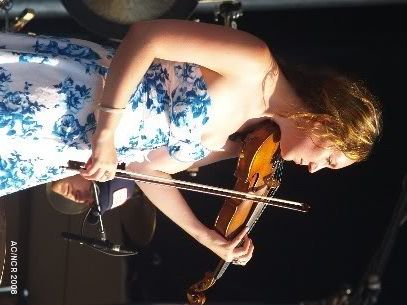 And so on!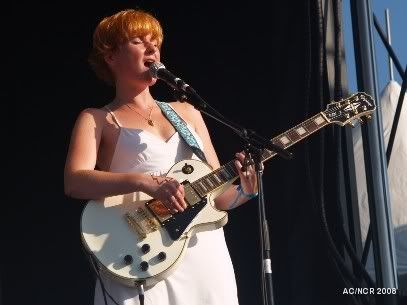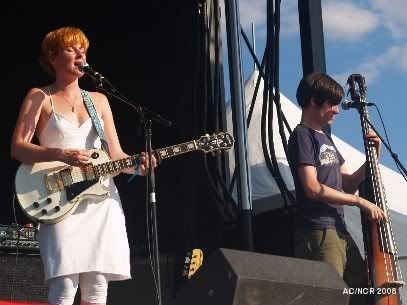 The only downside to the performance was that during the latter part of her set you could hear Ladytron cranking up the volume at the Giant Telecommunications Company Stage.