As I noted in my post about their
Cafe DeKcuf show in June
, Bella Bombs lead guitarist e-Bomb is expecting. With the latest addition to the Ketchum family expected in mid-October, The Bella Bombs threw a punk rock baby shower with a host of rocking Ottawa bands. I missed a few openers, but caught the latter half of the gig after work. The Bella Bombs were just starting up as I arrived.
e-Bomb and Honey Bomb.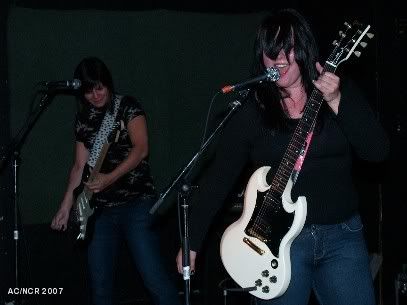 It's all about the stripes with Suspect Device and Turbo Bomb.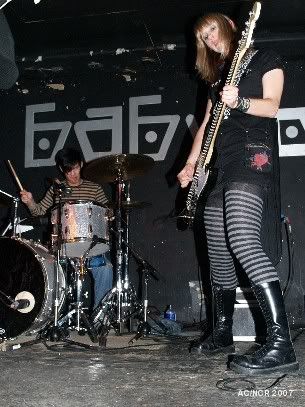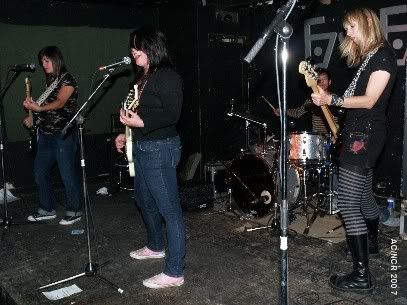 Bomb action!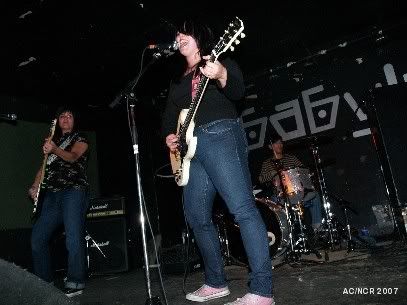 And lots of the usual singalong action with Turbo Bomb.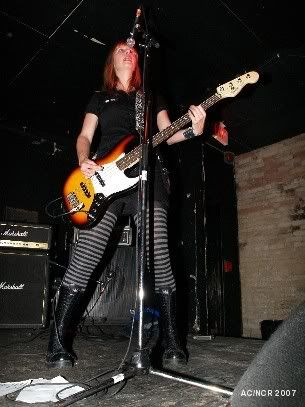 e-Bomb is definitely looking ready.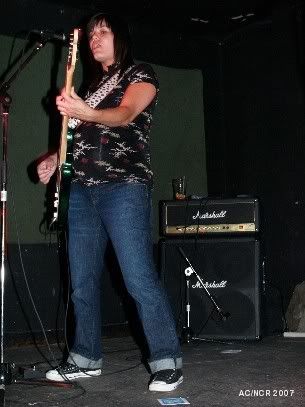 And so on.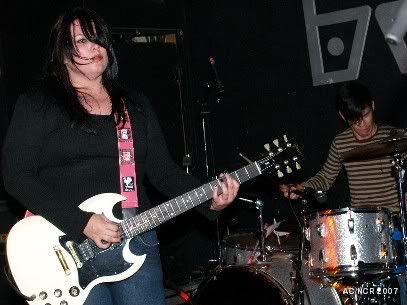 They even have the merch table properly stocked.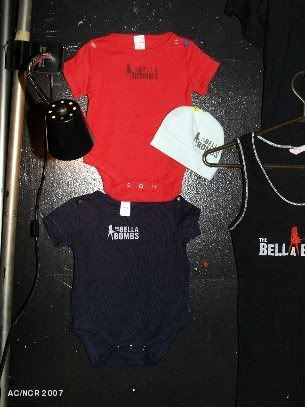 No appearances planned for the immediate future - not of the musical variety anyway.