It's a good thing I had a chance to see a few shows a couple of weeks ago, because I've been busy of late with provincial elections and throne speeches and other thrilling (cough) stuff at work. Magnolia Electric Co. brought their mournful roots rock to town, and with them came The Watson Twins and matching sibling harmonies. They praised the weather and sang real pretty.
Those twins, Chandra and Leigh (Leigh and Chandra?).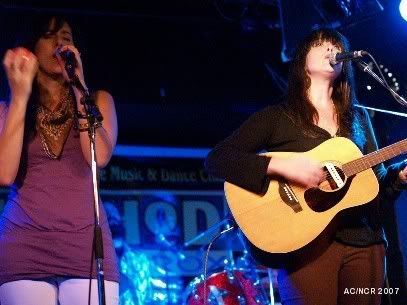 Guitarist J. Soda.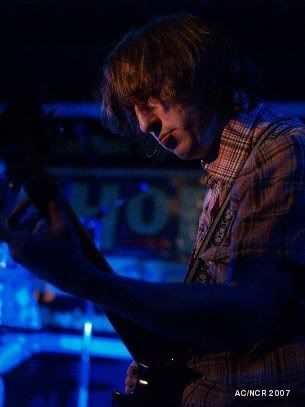 Drummer Russ.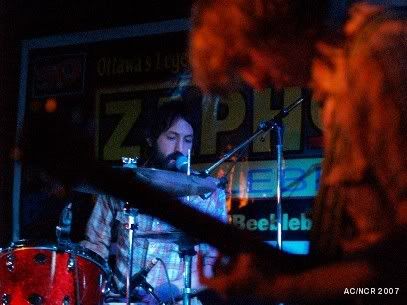 Contemplative bass-playing from someone who may or may not be Aram Arslanian or Matt Fitzell.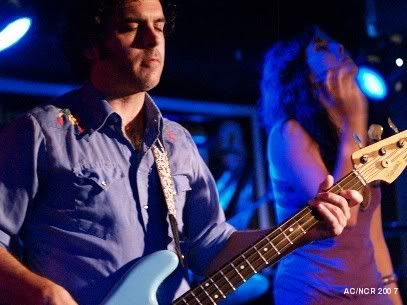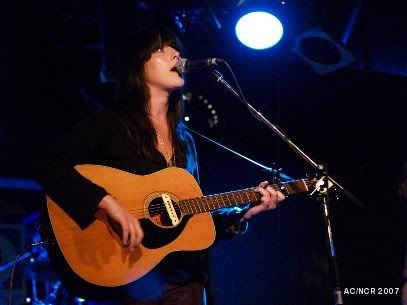 Singalong action!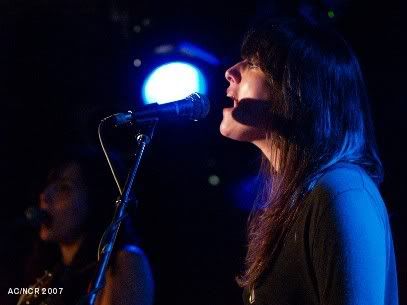 Some harmonica too.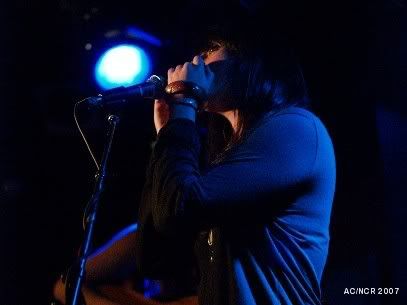 The whole lot!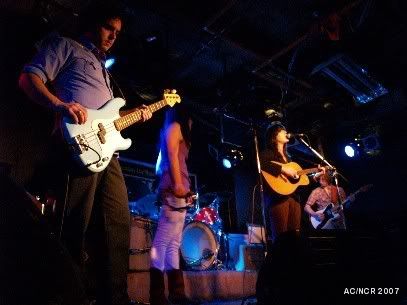 The whole psychedelic lot!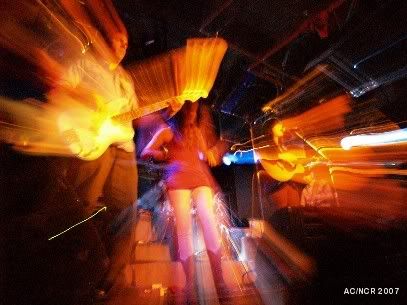 And an assist on pedal steel from the Magnolia Electric Co.'s pedal steel player.
A very sweet-sounding bunch.