The other half of the baby-making equation, Ken Vermin, was up next with his band four-stroke.
Speaking of whom.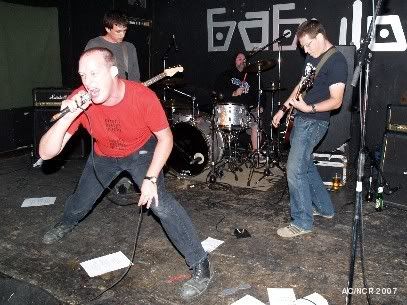 No singing but plenty of bending from The Second Coming of Krist.
Mike Marauder kicks in on the microphone.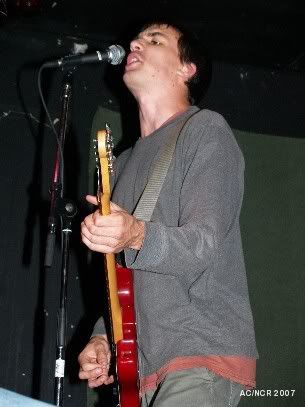 Likewise Vaun Von Vaughn.
Barney Rubble gets in some.
And so on!
Audience participation action!
Almost everybody sing!
A short and scrappy set, as were they all on this evening.
Show reminder: I expect all my regular readers to head off to Babylon to see Nebula, Les Breastfeeders and Bonk in what is sure to be a knockout evening of ultra-rock of various genres. Unfortunately I'm missing it due to election stuff. There's also some hot pop action going on at Zaphod's - highly touted Texans Voxtrot have been forced to cancel, but 1990s and The Little Ones are still a go last I checked. Tegan and Sara and Northen State are playing the Bronson Centre Theatre, but that show's been sold out for weeks now.