On their new EP, The Coast come through as a band with a serious Verve and U2 inspiration (fortunately not diluted by the latter's fondness for emotional grandiosity). Live they were a bit more rocking, and their set segued nicely from The Murder Plans'.
The started off with an assist from The Ghost Is Dancing vocalist Leslie Davies.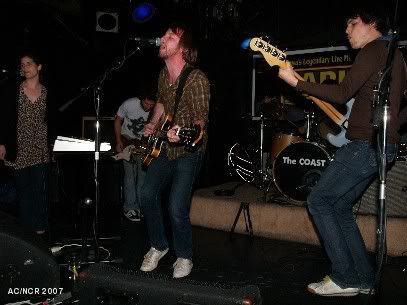 Ben Spurr sings. His voice has a bit of a quaver.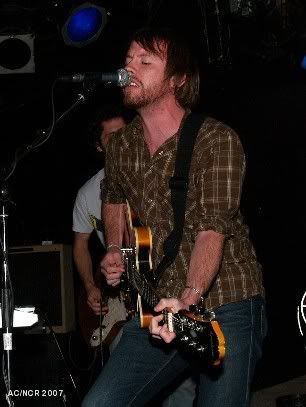 Ian Fosbery steps on it.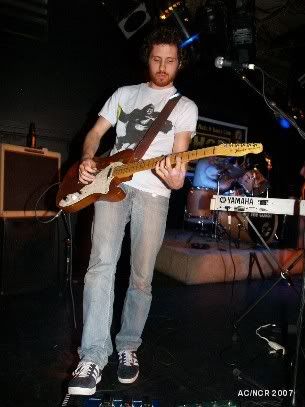 Bassist Luke Melchiorre, one half of a fraternal rhythm section.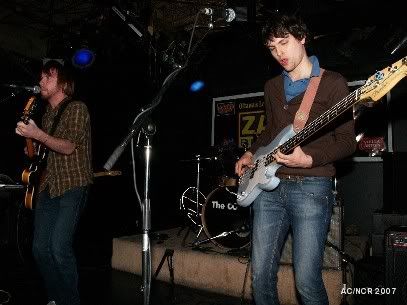 The other half, drummer Jordan Melchiorre.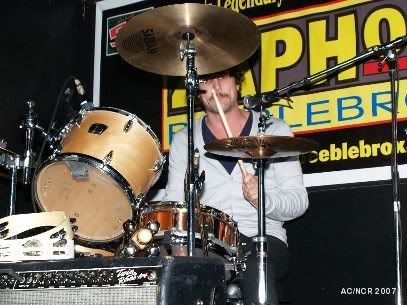 You might as well stand on Zaphod's monitors - everyone else has.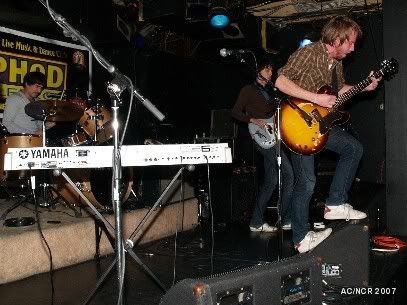 Everybody gets a turn at the microphone, too.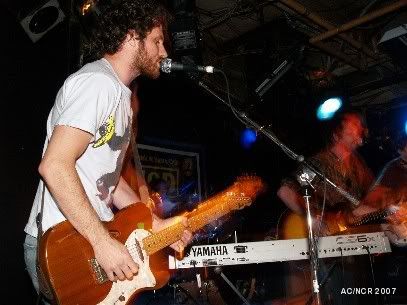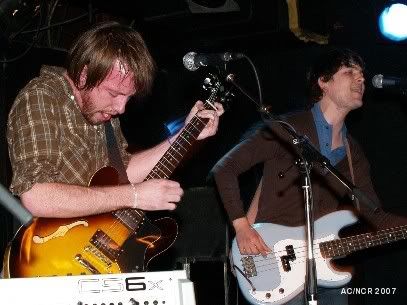 Drum risers are also good for an extra bit of altitude.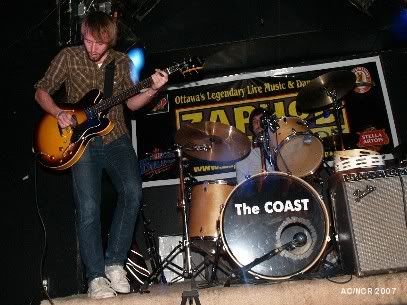 Big finish with more help from a bunch of Ghost is Dancing folks.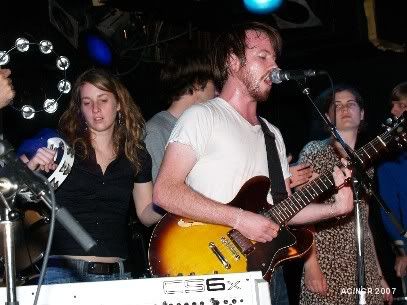 They're on a stateside jaunt right now.