Many years ago I read a fulsome review of Chisel's
Set You Free
in a semi-glossy music magazine. I think it was pre-rubbish
AP
, and since the album came out in 1997 it stands to reason this would be about a decade ago. Soon after Chisel broke up, but there was soon new that singer and guitarist Ted Leo was soldiering on. His first solo Cd got mixed reviews, but his next,
Tyranny of Distance
got raves all around. Even better, the man himself came to town, playing a pair of sets at Bumpers. Since then I've seen him at Babylon and just recently at Barrymore's. Ted was his usual witty self, both musically and in-between tunes.
Ted, really concentrating.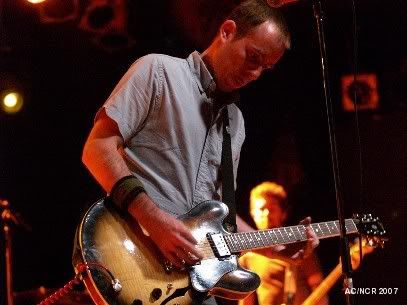 French Toast fellow James Canty adds some six-string muscle.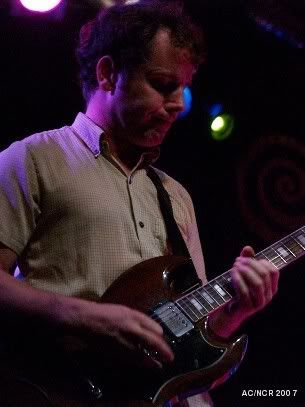 The ever-smiley Chris Wilson.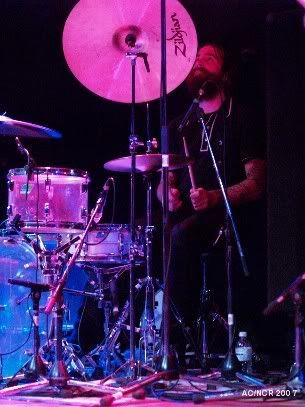 On previous gigs Ted's been accompanied by bassist, he of the wild mop and dazed expression. He left the band just a few months before this gig, leaving Marty "Violence" Key of The Young Pioneers to pick up the set list with only two practices.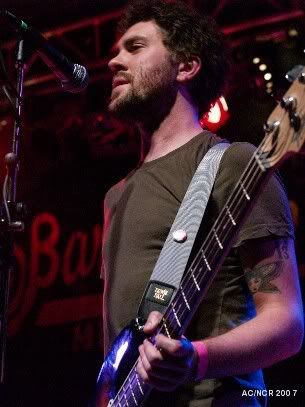 You can't see it, but there's a shot in Ted's hand, the first of several courtesy of a a possibly overfaithful fan. "You know what you are - you're a drinks bully. Not that there's anything wrong with that," he quipped as he accepted shot No. 2 (or was it No. 3?). And if you are the "Drinks Bully", apparently Ted
wants you to e-mail him
.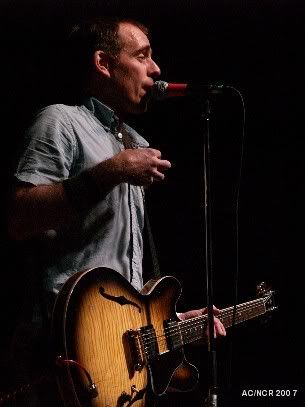 More Ted!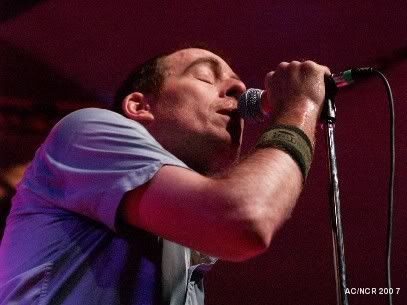 Brendan sings along.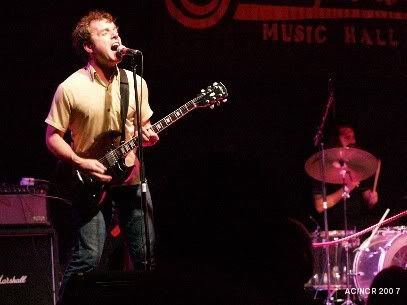 And now, some pharmaceutical action!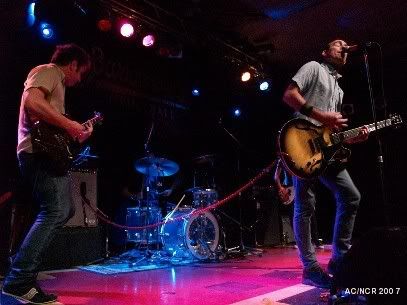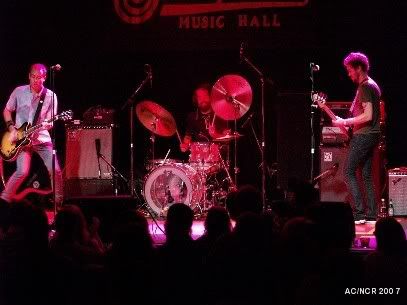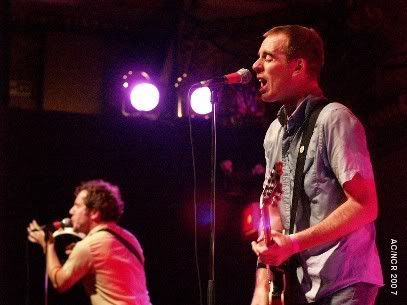 Lots of feedback action!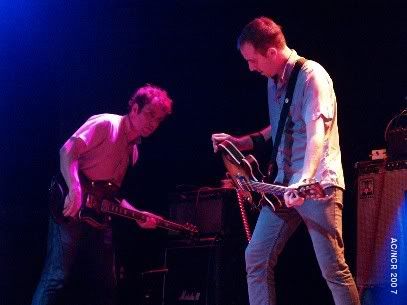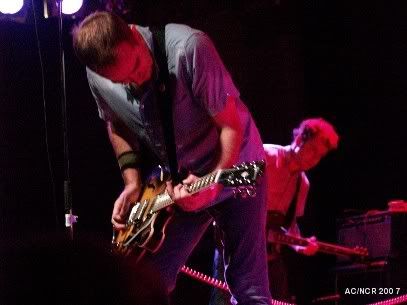 Splendid as ever.