Zaphod's is a great place to see a band like Magnolia Electric Co. Not to slight Barrymore's (where they put on a fine performance last time they rolled through town), the relative intimacy of the nightclub is preferable (except in the matter of lighting). Despite a lineup change or two, the group was sounding much like they did at their Barrymore's date - a melancholy Americana that highlights Jason Molina's plaintive vocals. Anyway, get ready for a lot of dark photos with a high bassist quotient.
And here he is - Mackie Hotpepper is his name, I do believe. (Or perhaps that's just a pseudonym and he's Evan Farrell.)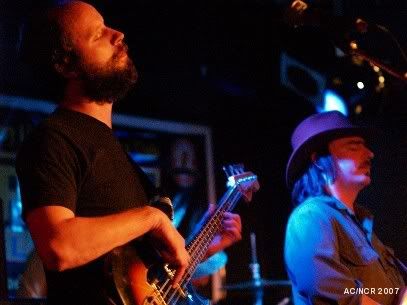 Molina on the microphone.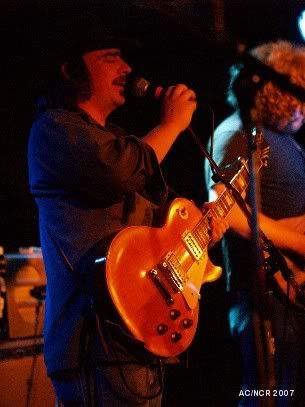 The whole lot!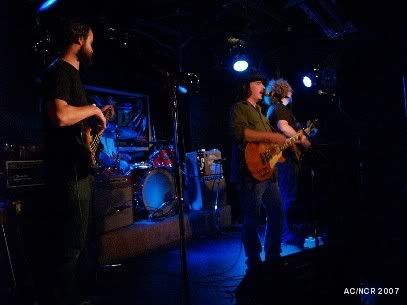 Guitarist Jason Groth, at right, is caught in a rare moment of inactivity.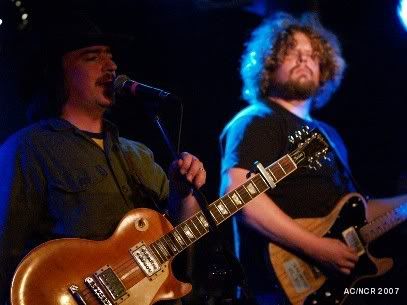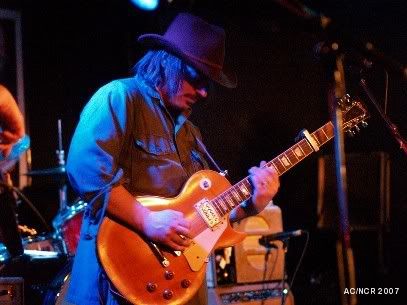 That shadowy blur behind Groth is group keyboardist Mike Kapinus.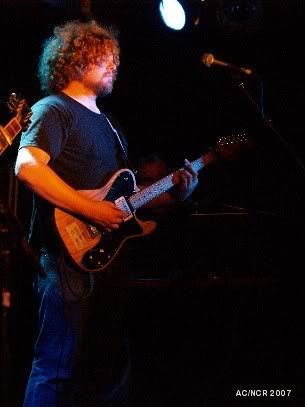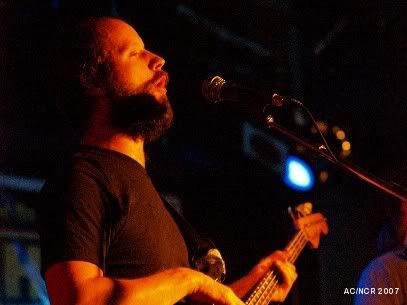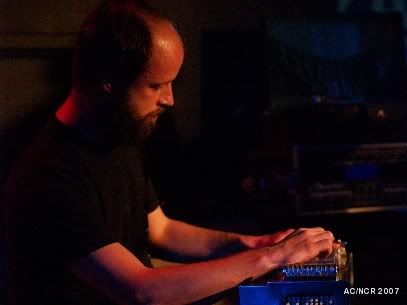 And Mark Rice on drums.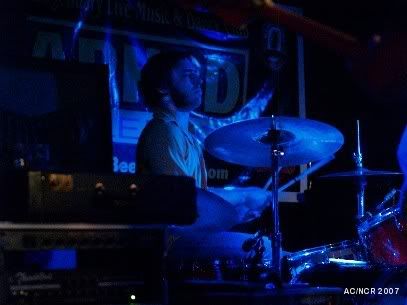 As before, a very entertaining evening.