The run-up to the weekend boats a fabulous trio of shows, starting with Thursday's performance at Zaphod's by The Magnolia Electric Company and The Watson Twins. Like most people I first heard of the twins when they performed with Jenny Lewis of Rilo Kiley on
Rabbit Fur Coat
. I'm a sucker for a good female vocalist and Americana, so the twin's performance naturally appealed to me a great deal.
Just don't ask me which one's Chandra and which one's Leigh.
I saw Magnolia Electric Company when Jason Molina and Co. performed at Barrymore's. It was nice to see them at a smaller venue. They aren't a band I could listen to for hours on end, but they do a good country rock rave-up.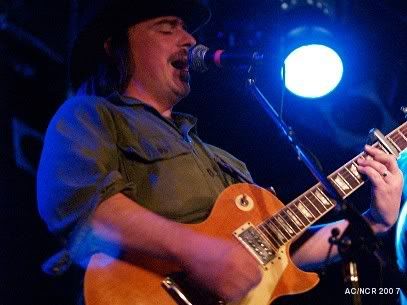 They covered Hank William's
You Win Again
, pulled
Northstar Blues
from way out of their back catalogue and had Russ and Jay of the Watsons' band up to help out on bass and guitar.