Sept. 29 was damp day with a whole lot to see and hear on offer. I could have gone to a lot of different things, but since the folks who came the furthest were at Irene's, I decided to go there. I made up an unseemly large portion of the audience, but what the heck, the folks on stage did their best for a handful of folks. First up expatriate Ottawan Mississippi Grover and his bugeyed one-man rock'n'roll medicine show.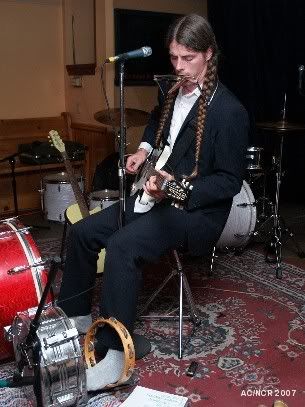 Crazy Grover action!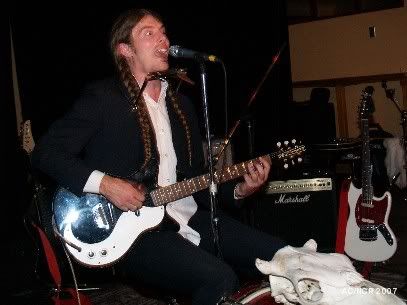 And a harmonica workout.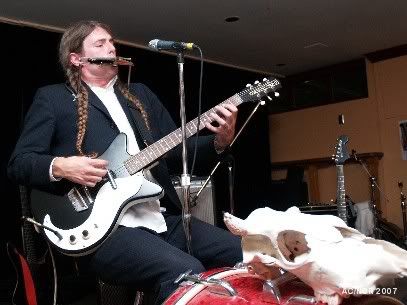 Then it was time for The Paperboxes. The bluesy Nanaimo duo travelled east with fellow British Columbians The Pack. Marcus Allan Mongomery Hastings mans the drums, and does most of the singing in a somewhat sand-papery voice, while Raymond Moses Tin plays guitar (and also sings a bit).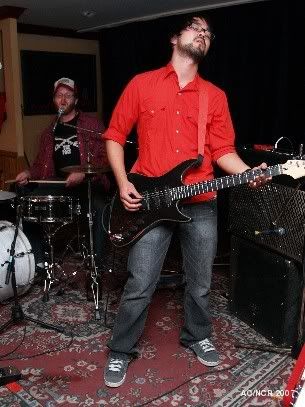 Marcus sings!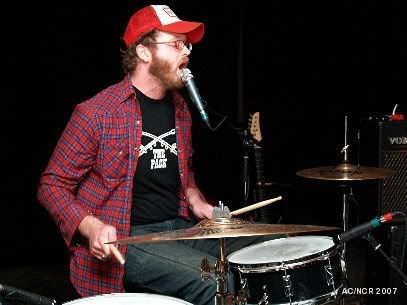 Raymond gets down on guitar!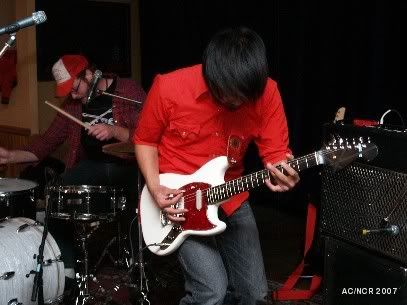 Singalong action!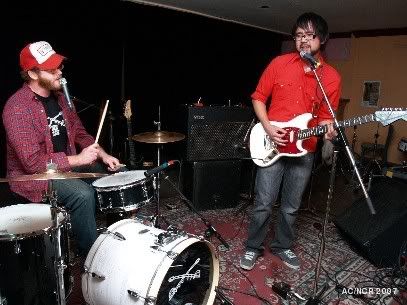 Etcetera!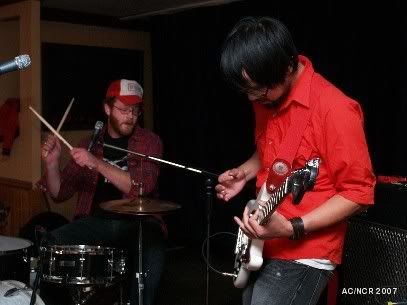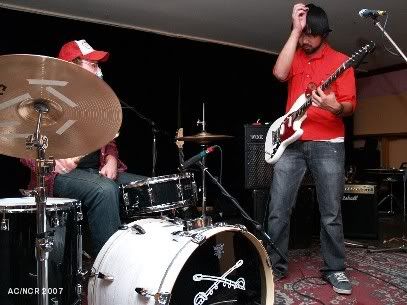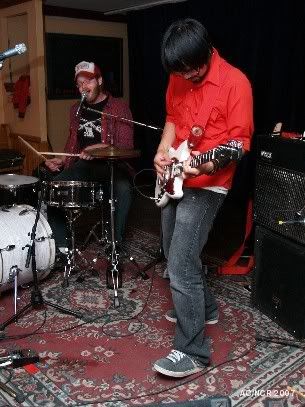 I figure there'll be a few more folks next time around.