For some reason I keep wanting to call Georgie James "Georgie Fame." Maybe the two aren't so far apart - I imagine a shared interest in The Small Faces. They've attracted frequent Zombies comparisons thanks to the harmonic singing and British mod-pop feel of many of their tunes. Their music was a bit less twee live (as it usually is) and they made a highly suitable opening act for Ted Leo. The band is John Davis, once of Q and Not U, and Laura Burhenn, who has a couple of retro-pop records to her name. They grabbed a few more folks for the road, and here they are.
First, the core duo: John and Laura.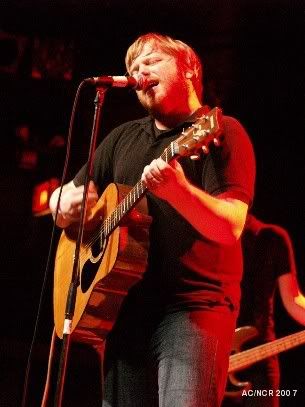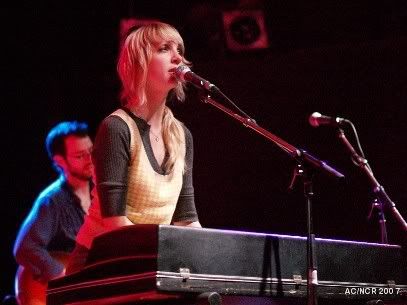 They can't go it alone on stage (well, perhaps they could, but they don't). Paul Michel on guitar. It was very hard to snap a good pic of him because he does move about quite a bit. In addition to plentiful solo work (he has a trio of full-length CDs under his own name), he's played with The Hard Tomorrows and other combos.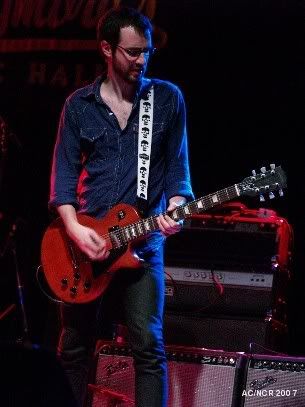 Drummer Andrew Black did time in The Explosion.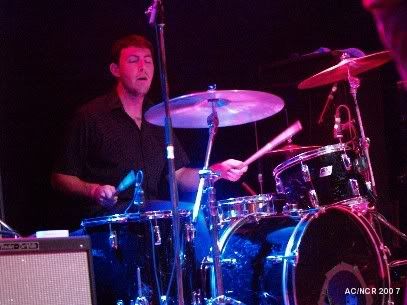 And last but not least, the only half-decent photo I have with more than bassist Mike Cotterman's arm or leg in it; he also has performed with Kid Dynamite and The Loved Ones.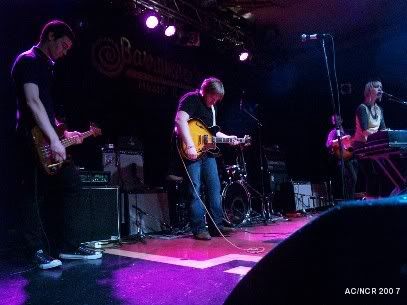 More Michel!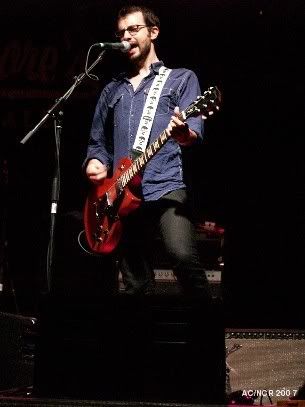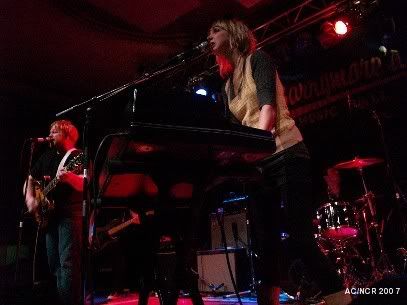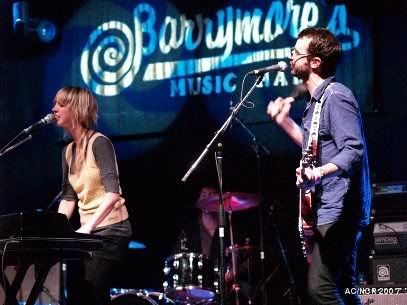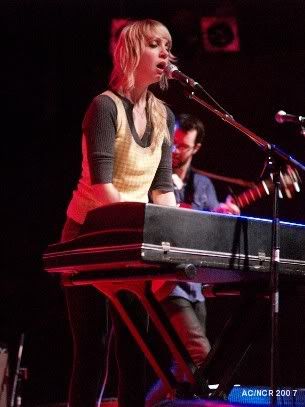 Singalong action!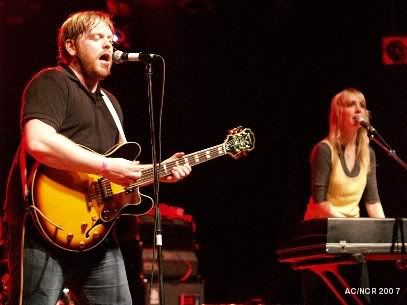 More singalong action!
More cowbell!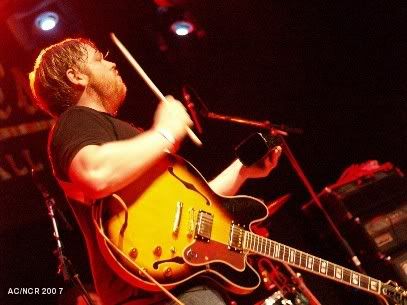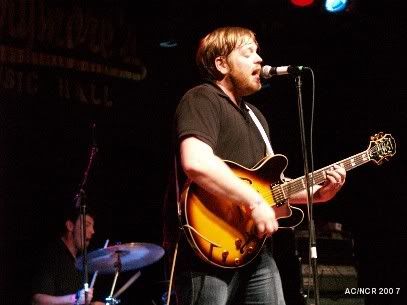 And something for you maraca lovers.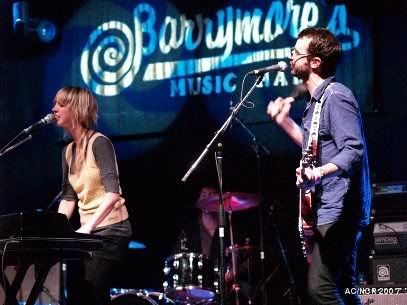 Good stuff.