The Gost Is Dancing finished the night in the usual rambunctious multi-membered Toronto indie-rock style made semi-famous by outfits like Henri Faberge and The Adorables, Jetplanes of Abraham and others. There was a bit of blending with The Coast's set, and things ended up with "The Coast Is Dancing"
Hands up, Odie Ouderkirk!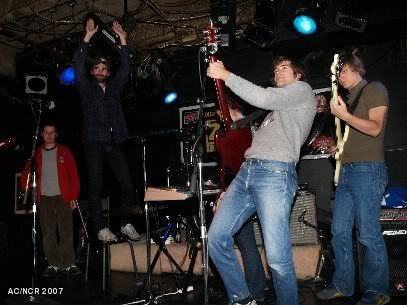 Eric Krumins gets down on base while Gabie Nadeau squeezes.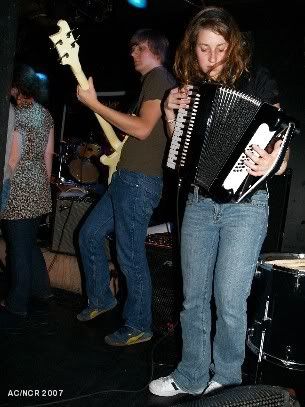 Alt Altman (I think) shouts ... I think that's Dave Kates at left. With all the instrument switching and membership swivelling it can be hard to keep track.
More shouting and accordion-playing.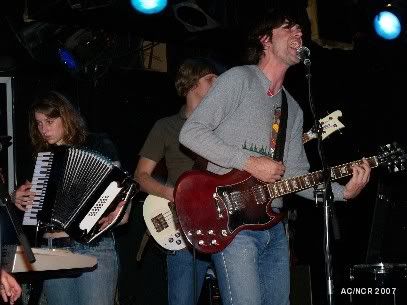 Clapping too, of course!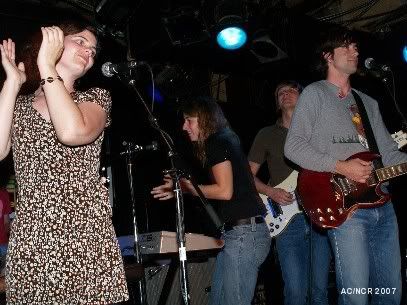 This was followed by some clothes removal, as you can see by shirtless Alt Altman and pants-less Jamie Matechuk.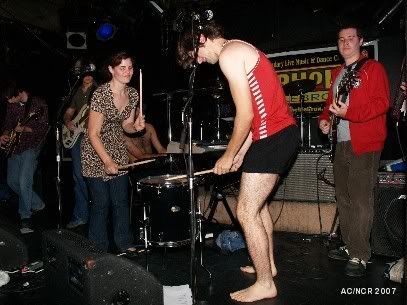 Synchronized jumping action!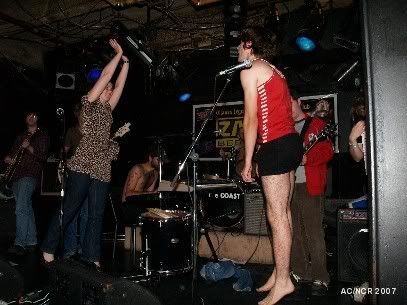 Drummer Kevin Corlis sheds the shirt for the big finish.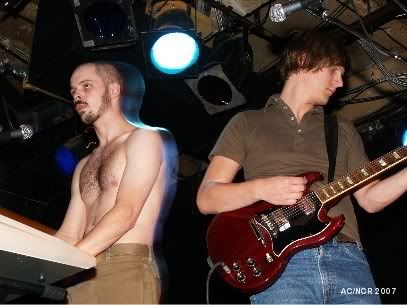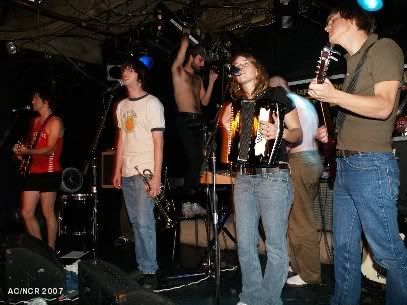 Big, Coast-assisted finish!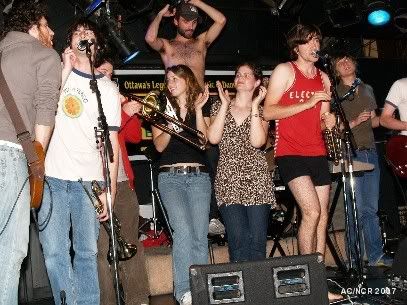 Always a fun gig live.
Show reminder: Soulbomb, Auto-Racing and Hemi-Loco play Zaphod's.