Ottawa's Murder Plans opened things up for a couple of visiting out-of-towners - The Coast and the Ghost is Dancing - at the end of September. They have some mod and Britpop influences, and sound a bit like Adorable or Whipping Post (the Irish one).
Guitarist and singer Connor McGuire.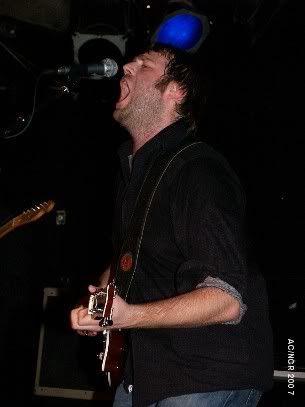 Bassist Michael Simon takes a turn at the microphone.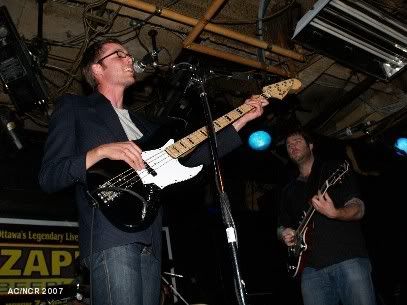 Drummer Nick Descarie.
Guitarist Joel Jacques also plays lap steel and saxophone.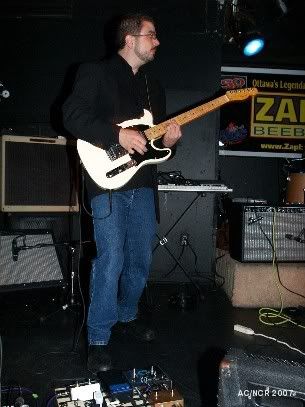 Running around action!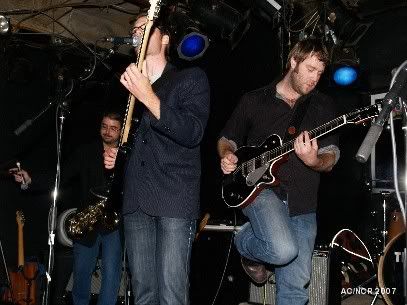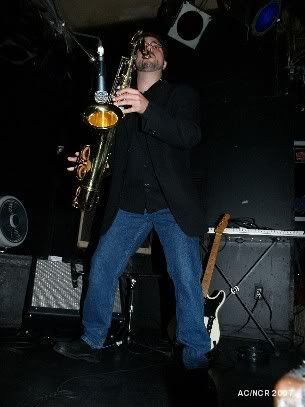 Singalong action!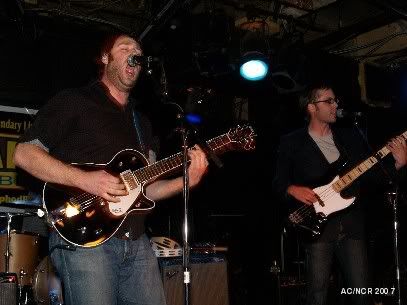 And so on!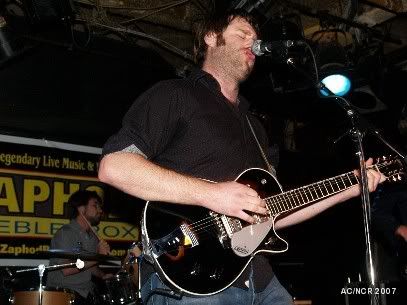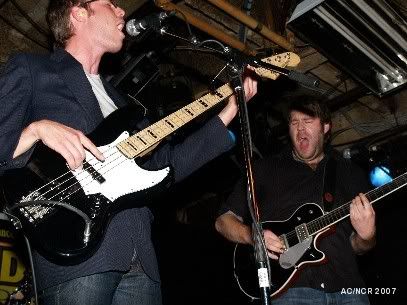 As I said earlier, a very together act.