First time I saw Ted Leo and The Pharmacists was at Bumpers. Also the second time. Over the last few years he's progressed to Babylon and Barrymore's. It's a much-deserved promotion, since he's one of the best live acts around. This time around he was accompanied by Georgie James, who hew a little closer to the mod-pop that also inspired Leo.
The creative core of Georgie James is former Q and Not U drummer John Davis and Laura Burhenn.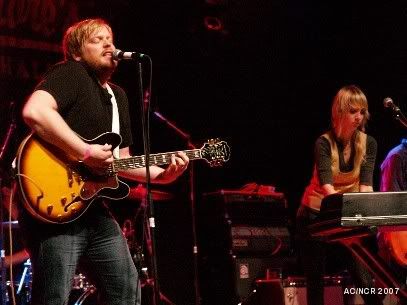 The the inimitable Ted, who had three Pharmacists with him last time, including new bassist Marty Key (of The Young Pioneers) and French Toaster James Canty (off to the left out of the frame).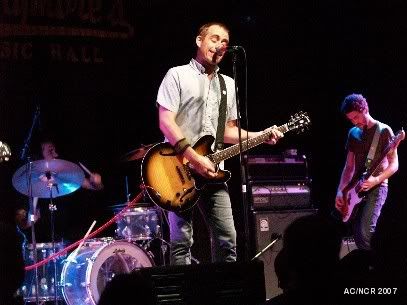 He encored with a version of Bruce Springsteen's
Dancing In The Dark
. He also drunk a few free shooters courtesy of a possibly over-devoted fan in the front row.