If there's a band out there that deserves to be classed as "dancepunk," it's Shout Out Out Out Out. The crowd was a bit more active than they were at their last Zaphod's show, and generally more on the band's side their fandom is spreading! The Bluesfest gig may be to blame.
This is a Shout out Out Out action, so of course there's a lot of kicking.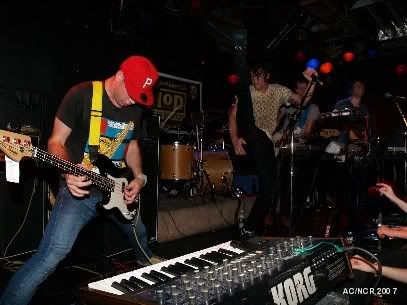 Pointing out the rest of your band can be fun!
Look there's another one! Namely Whitey Houston, sans big furry hat.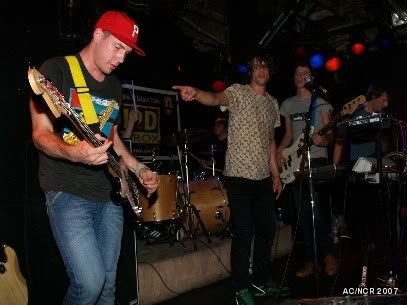 Dual drumming action!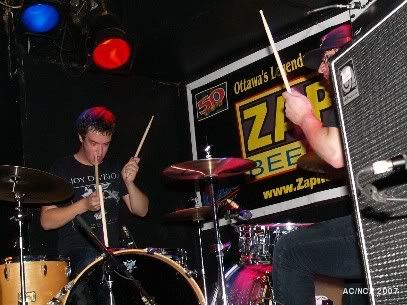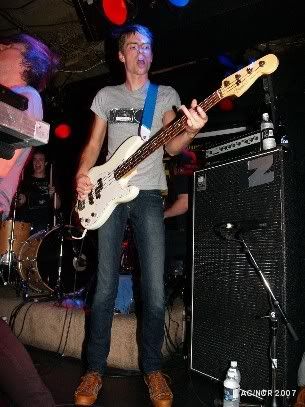 Knob-twiddling action.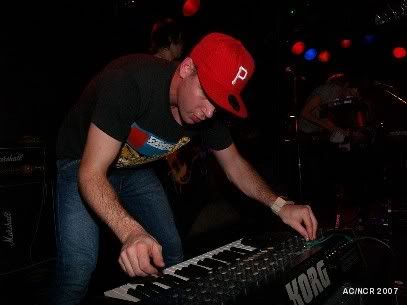 The bass action was particularly thunderous at this gig.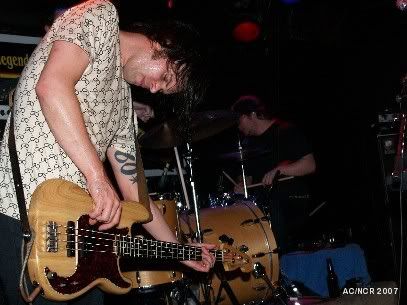 Nik 7 goes down!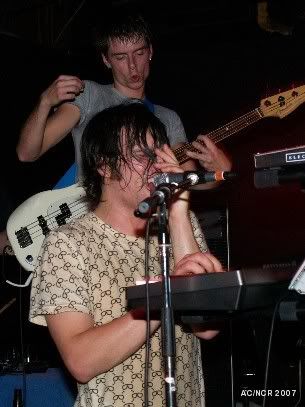 Finger-waggling action!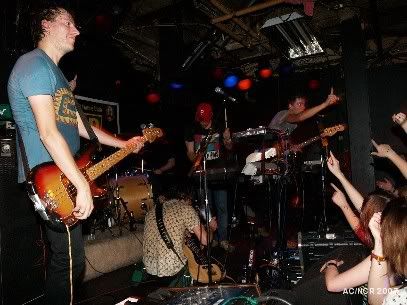 Behind the neck bass action!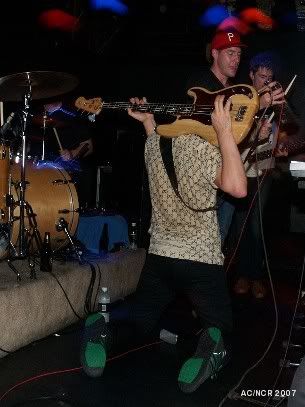 Chicken Soup
encore action!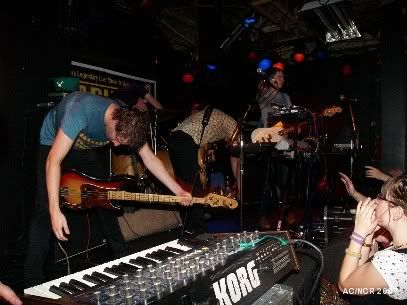 A fun and sweaty time as usual.