Now where were we? Ohbijou has left the stage, and it's time for Akron/Family to strut their stuff. Ryan Vanderhoof wasn't among the quartet of members who have graced the capital on previous occasions, though as far as I can tell he's still a member. Instead the family has recruited Greg Davis and the members of Megafaun to augment their psychedelic ramalama.
Double-drum action from Dana and Megafaun's Joe - Seth on guitar.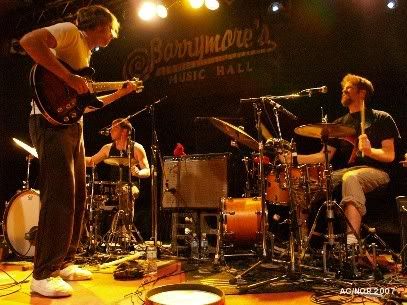 Myles Seatons sings in his usual introspective way.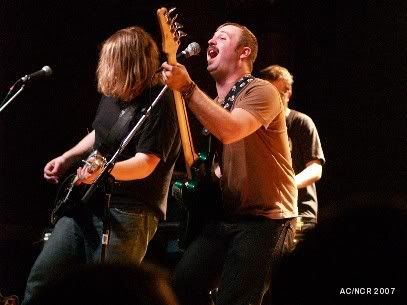 Those Cook brothers and a sliver of Dana.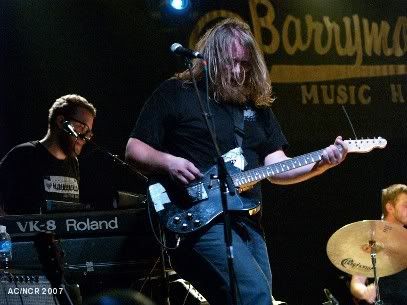 Phil tinkles on stage.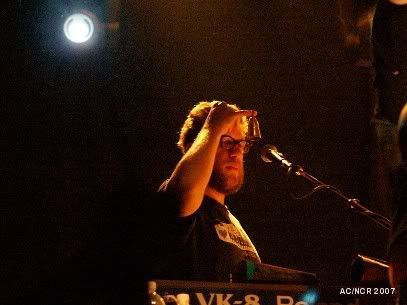 The Akron/Family busted out the percussion in a major way on a couple of occasions for this show.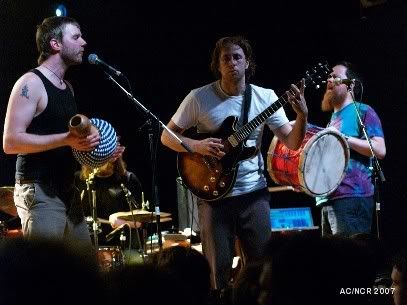 All this and cowbell too!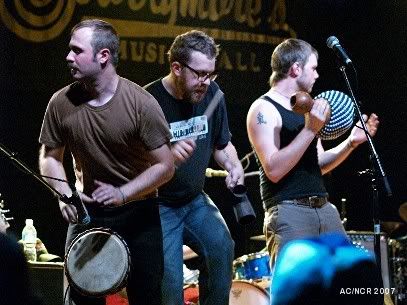 Miles wants you to let your love light shine.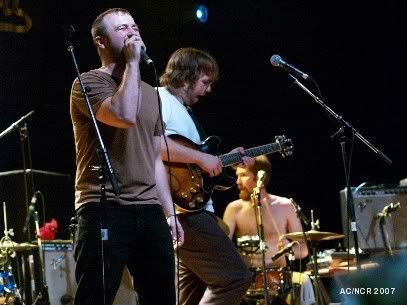 That big ol' family.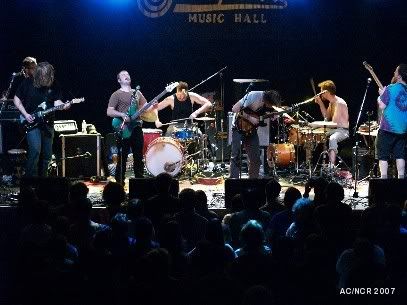 Seth pauses as Dana sings.
Dana gets down on some flutey thing.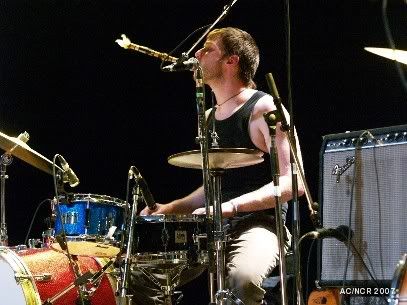 Seth twists a dial or two.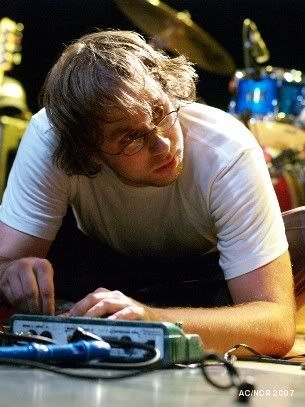 Greg Davis takes a break from his Telecaster to toot a little.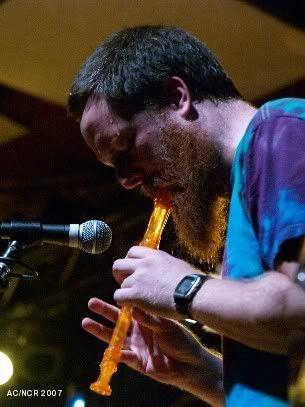 As before, they ended the show with some beat-boxing and rapping.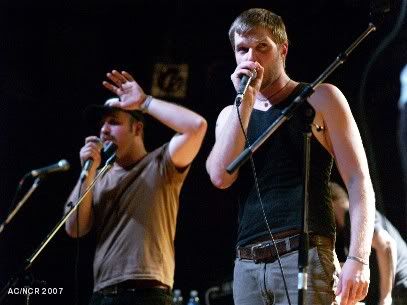 The somewhat shirtless "encore."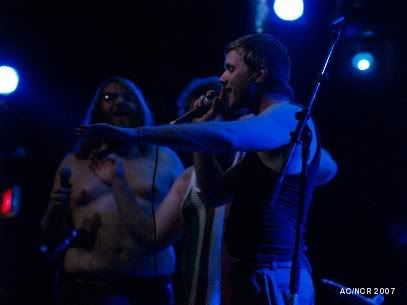 Entertaining as always.