The ever-not-popular Manpower finished the night with a boo-inducing set of mega-metal. They didn't have their smoke machine or video this time, but Manpower North and Manpower East did break out the black leather for the special occasion.
Also furry boots!
Manpower North gets brainy on bass.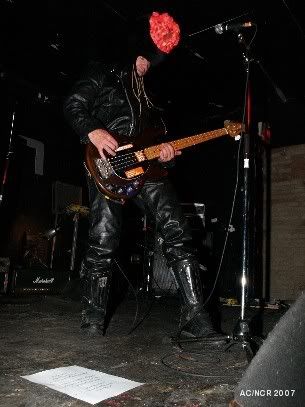 Dudley stuck with the old-school robes. Drumming in leather is probably a no-no.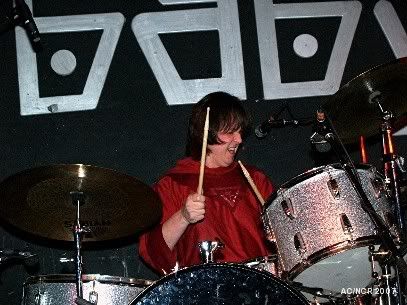 The whole lot!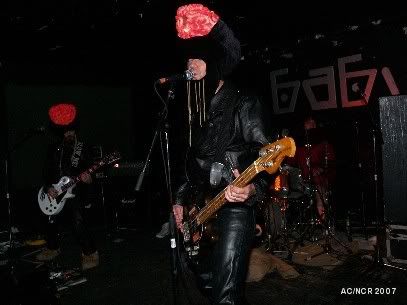 Some hopping from Blake ... err, I mean Manpower East.
Tongue-waggling action!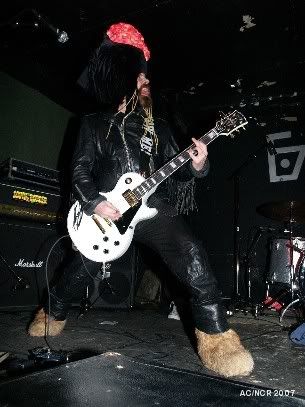 Final faceoff action!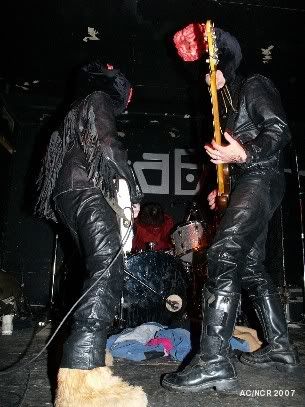 No word of future shows or babies.