Good2Go have released a bevy of CDs, and their latest is my fave of the three (or is it four) I've heard. I think I hear the band getting a bit more adventurous on
Accesorize
, their latest CD, but I'll save deeper thoughts on that for when/if I ever get off my lazy bum and do a rundown of recent releases about town. Until then I'll just post a bunch of pictures from their high-energy release show shindig at The Dominion.
Here we are, just a few seconds before (or after) my teaser post, with more percussion assistance from Maureen.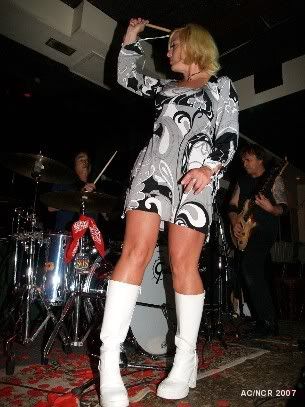 Gilles sings!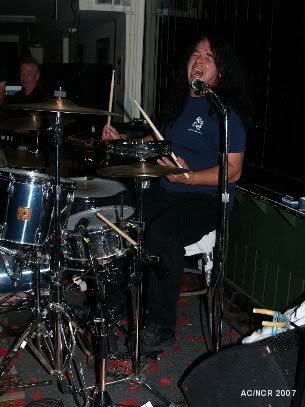 Reg gets bubbled.
Bubbles always make me think of
The Prisoner
.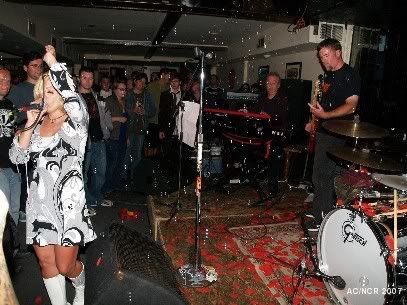 Glenn and conspicuous camera flash.
Maureen in blue.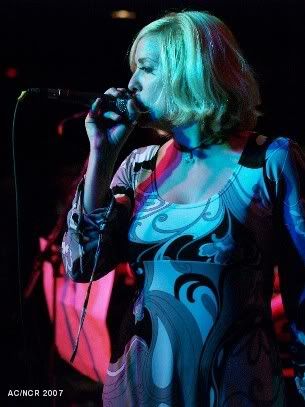 The whole lot!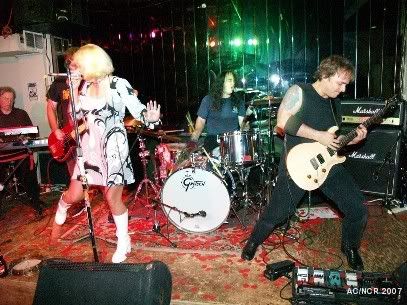 Good2Go action!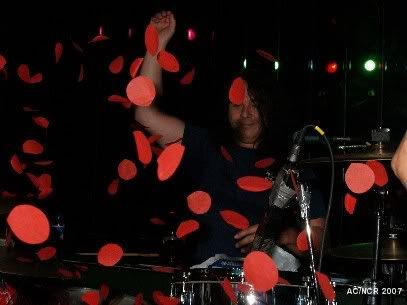 And some last minute audience serenading!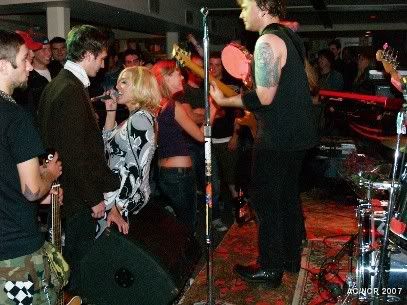 They played the punk rock baby shower less than a week later, and hopefully they'll grace the town with another show before too long.