The Phantom Shifters are definitely serious about being back in business. This show they retired their cover of BTO's
Not Fragile
and introduced a new song,
Mamma
. Like
their reunion gig
a short while back, they rocked hard.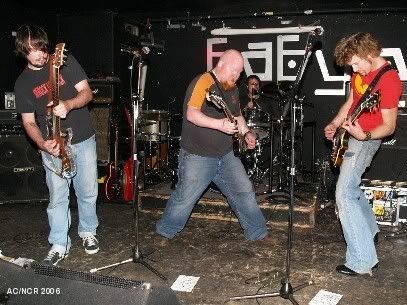 Ryan Kerr belts it out. As emcee John Westhaver noted, he's graduated from two strings to four.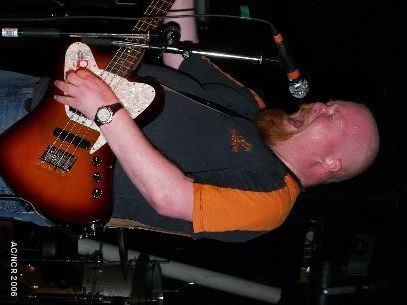 Some amplifier worship from Dave.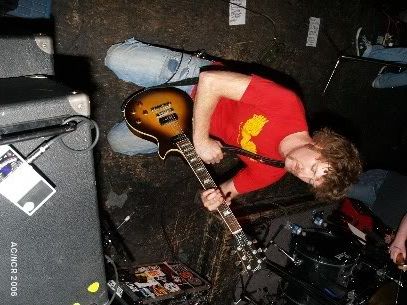 Greg Kerr and his new Ampeg guitar.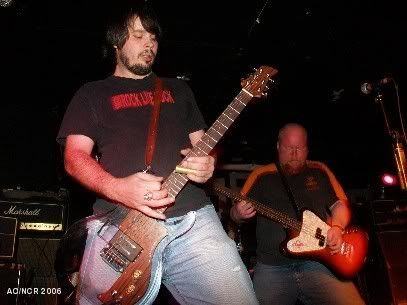 Drummer Chris Lee goes with basic black.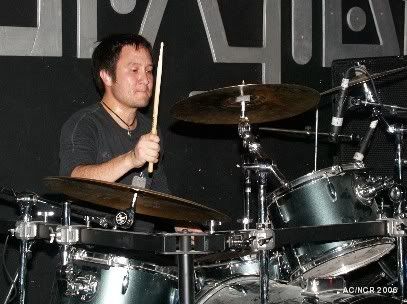 Those Kerr boys, grimacing as usual!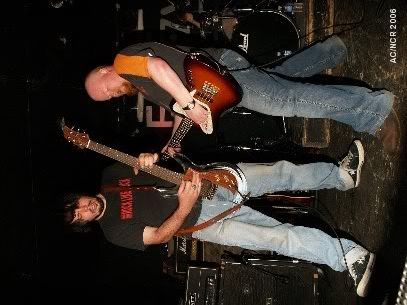 A liquid salute to CKCU's fundraising success!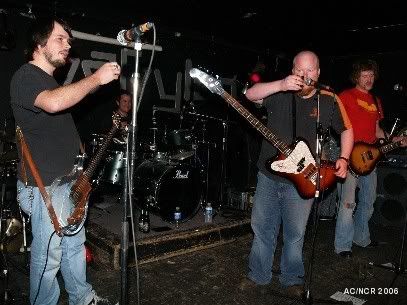 Double faceoff action!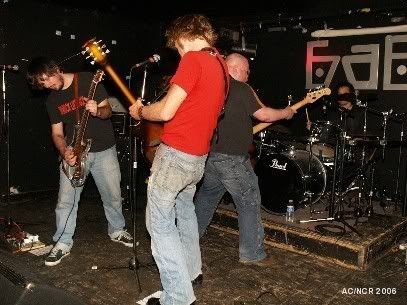 Monitor standing action!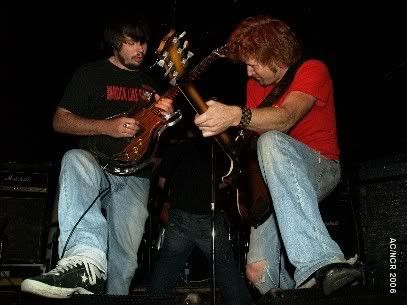 They were a tough act to follow.