It was a fine evening of country music at Irene's just a short while ago.
Lil' Andy and Karaoke Cowboy
once again graced Ottawa with their presence - last time
I saw them at The Dominion
opening for Reverend Glasseye. They have a new album out, and they played songs off what we critics like to call their sophomore effort along with some well-selected covers. Interesting coincidence, I just bought the Mark Lanegan-Isobel Campbell album today, in which they cover Hank Williams'
Rambling Man
, and Andy and Co. kicked off their set with that very same tune.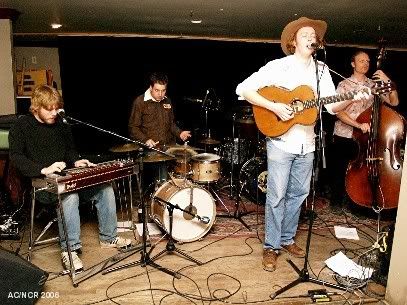 Next up,
The John Henrys
. This was a sort-of going away show for Rey Sabatin, since though he's sticking with the band he's quitting the town. Soon he'll be taking up residence in Toronto.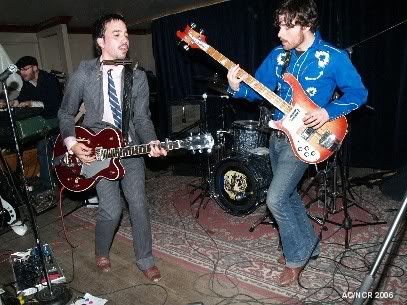 They finished off their set with
John Henry's Revenge
. As usual, there shall be more later (probably around Christmas, at the rate I'm building a backlog ...).