The Last Vegas are kind of fun, but there was something oddly stagey about their show. Perhaps because dour Canadians dislike flamboyance in their music performers ... perhaps we're allergic to smoke machine clouds (Lord knows I hate the bloody things, both for their photo-hindering qualities and the baby powder smell). Musically, these guys should probably call themselves the Last Angeles, because in between Chad Cherry and Co.'s jumping there's a lot of Joneses, Gargoyles, Humpers etc. style rock - some of it fairly average. Let's put it this way - my camera liked them more than my ears. They attracted a pretty decent crowd, considering what profile they have in Ottawa is mostly due to Nathan Arling also drumming for The Cynics.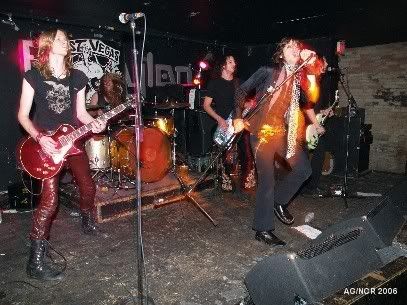 Chad Cherry and upside-down microphone action!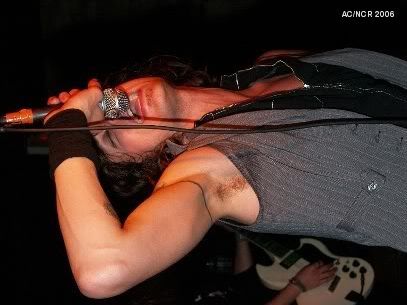 Guitarist John Wator and a bit of monitor standing action!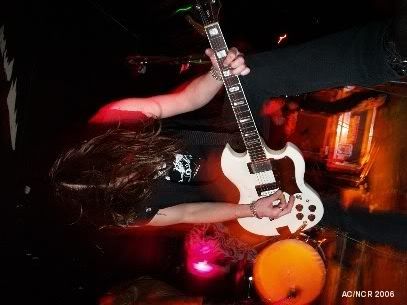 Nathan's brother Adam.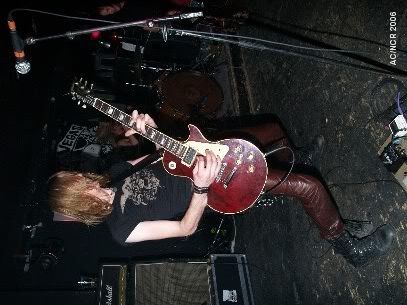 Bending action with Cherry and bassist Anthony Rubino at left.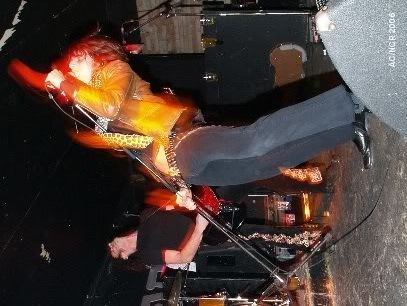 And of course, Nate himself.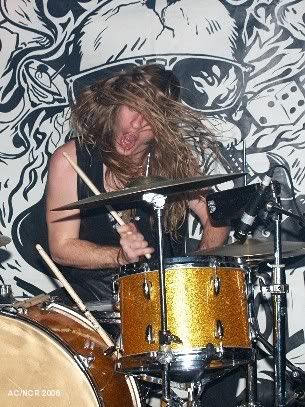 Vegas action!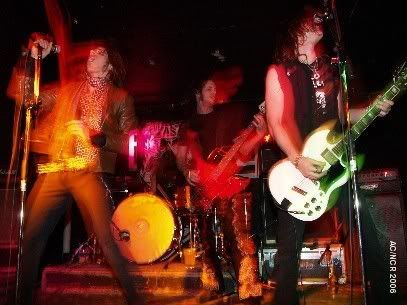 Jumping action!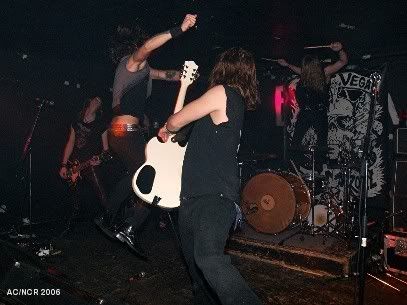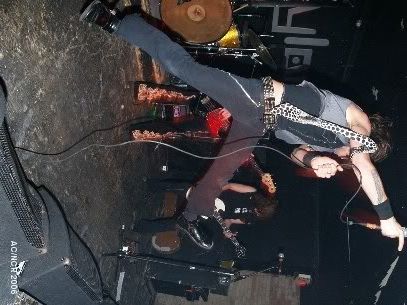 Faceoff action!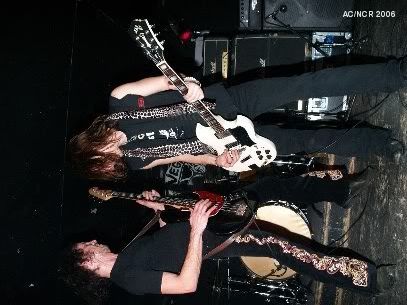 The Babylon monitors garner another dent.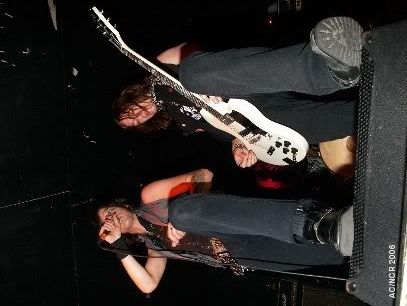 No lying down on the job from this crew!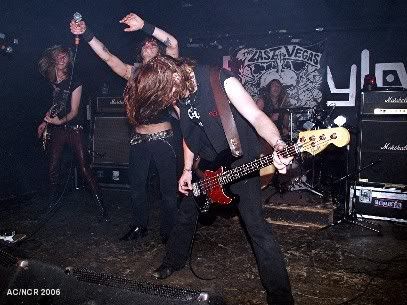 Falling down, yes, but no lying down!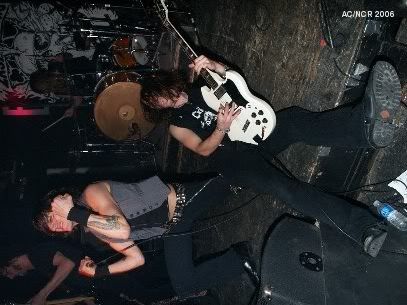 Singalong action!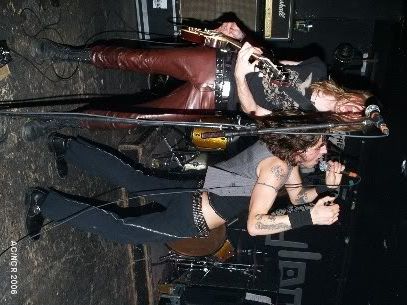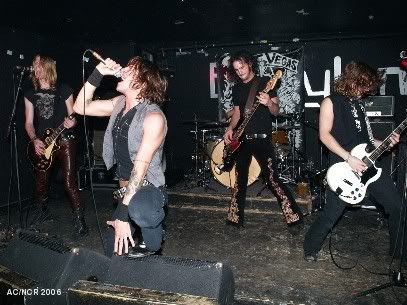 I'd certainly go see them again (particularly if I heard they ditched the smoke machine); I'm not so sure I'll rush to buy their next record. I did pick up their sophomore effort at this show. It's okay.