Allright, back to our regularly schedule punk rock'n'roll with The Bella Bombs; the penultimate performance at Harshey's CD release show oh-so-many weeks ago! So long that I can't remember anything about it! I think loud guitars figured in their somewhere though ...
Honey Bomb sliced up a thumb - "Yay, I'm bleeding!" You can just see the smear of bllod on the horn of her SG. (This was a minor-injury plagued performance, with Suspect smaking his thumb to boot.)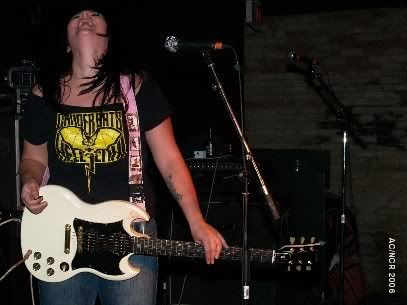 I had some fun with overhead shots, off which this is not one.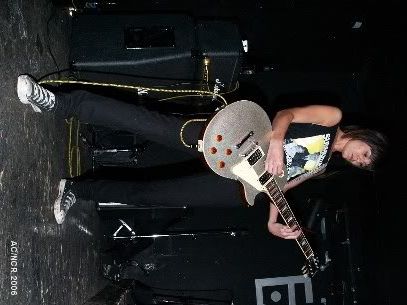 Faceoff action!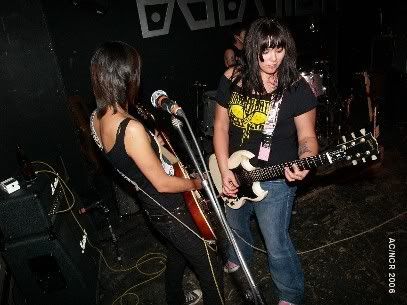 What's so funny? I know not!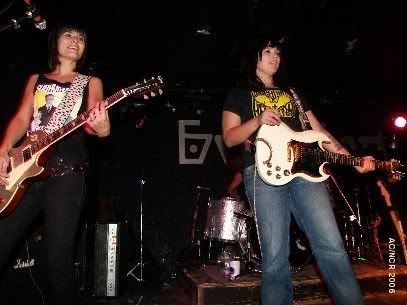 Turbo-bomb sings!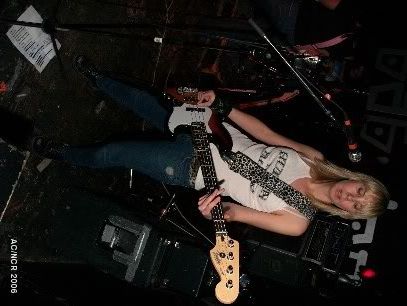 All that standing and crouching is just killing my knees, I tell ya. Onward! You can tell this picture of Suspect is from earlier in the show because he hasn't used the tape from the set list to bandage his finger yet.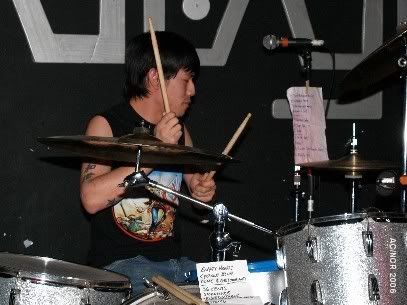 More Honey!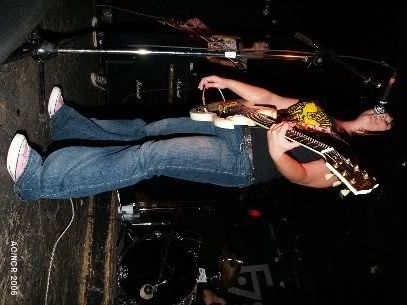 Bella action!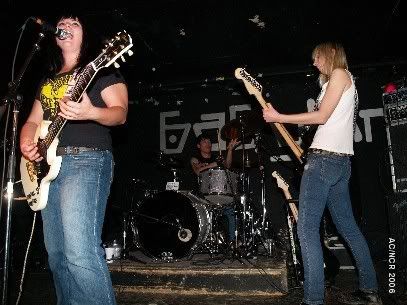 Another explosive performance.