Last time I saw the
G-Men
was at Mavericks, a performance they undertook after a previous engagement was KOed by a missing member. And like last time, they had a new drummer in tow (peculiar gardening accident, anyone?). They sounded extra good this time. They strike me as one of the more technically accomplished punk bands around, and they aren't afraid to throw in some fancy lead work or bass riff to liven things up.
Here's Mopa and new chap Doug.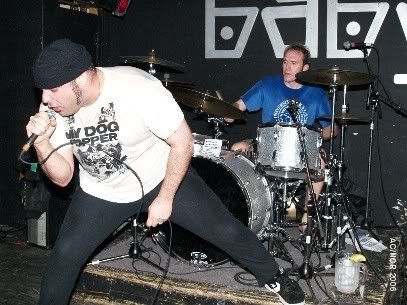 Jamie G., serious as ever. No his guitar does not have tiny legs.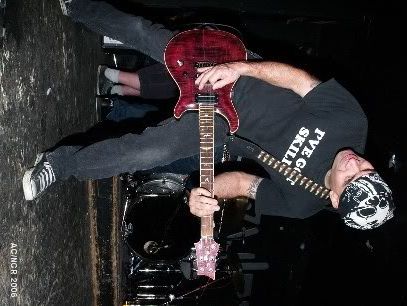 Dave Only.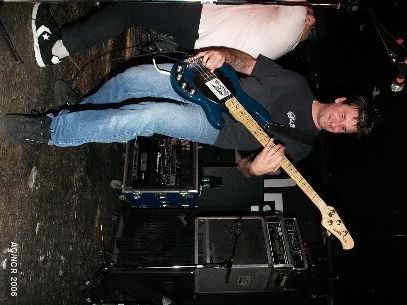 Mopa encourages some audience singing from Ken Vermin and Honey Bomb.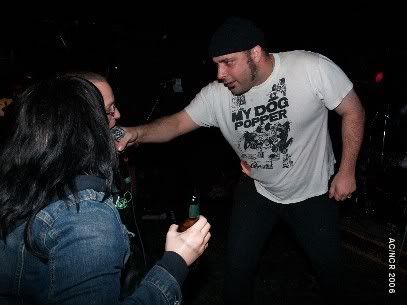 Mopa looks like he's ready for a quick jog.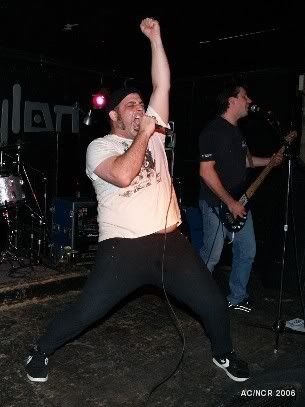 More Doug!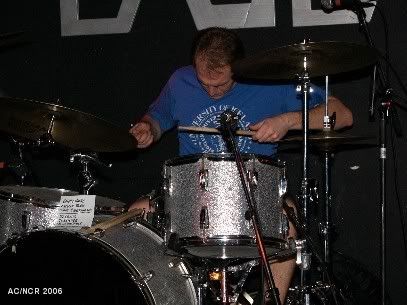 Government action!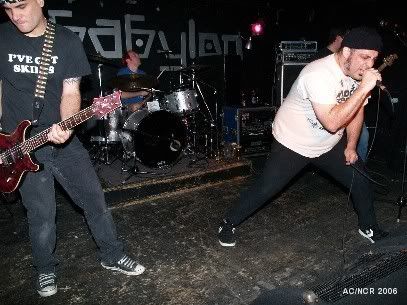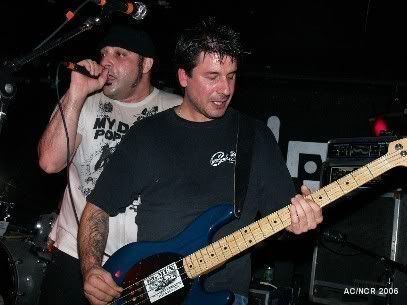 The G-men are all about the snuggling.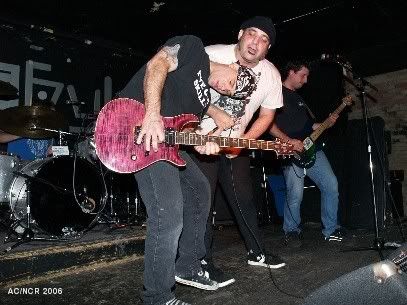 I should mention again that Jerk Appeal was on the bill, but had wrapped up before I arrived.