The night was getting on by the time Harshey actually hit the stage. I've seen them sharper (and earlier in the evening). They jettisoned a couple of the later songs in their set to cut straight to their cover of Devo's
Mongoloid
. This was their CD release show. I think their sophomore release is a leap and a jump beyond their debut. By accident or design they took their time, and it shows. Parts remind of Les Thugs. - here Jeff mans the merch booth along with a couple of Bombs and Maureen from Good2Go.
Unfortunately, Jeff got whacked with a $720 fine for allegedly violating the city's postering bylaw while promoting the show. It was a catalyst for at least some anti-bylaw chatter. I hope there will be more, because $720 for postering is completely daft. Anyway, on with the show!
Jeff!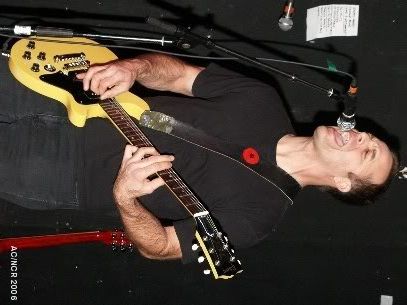 Larry!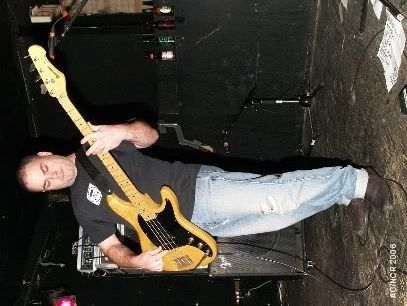 John!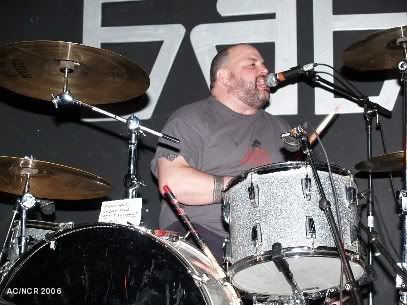 Harshey action!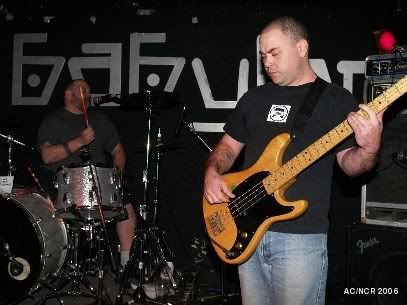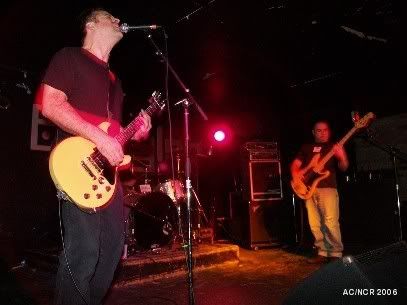 A good if abbreviated performance ... but what happened to the hat of shame?