The Nymphets were in town to open up for an Ottawa band's CD release show. Summer 2005 they were here for the Banditas' shindig, this time around they warmed the crowd up for The Weapons of Mass Seduction. The Nymphets started their set with Bad Brains'
Sail On
, stuck
Stop Your Sobbing
in the middle (I prefer The Kinks' version ... they sounded a bit closer to The Pretenders' well-known cover) and wrapped up with Turbonegro's
Erection
. I think that covers every decade between 1961 and now except the one we're in.
Benjamin shouting!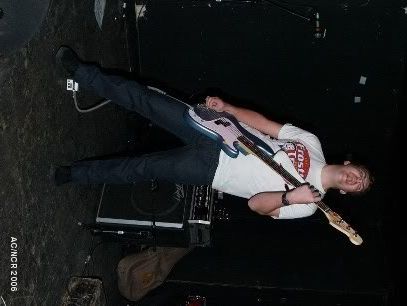 Johanna shouting!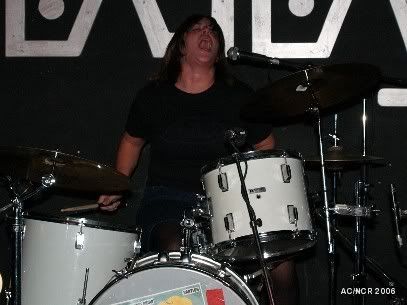 Jared not shouting.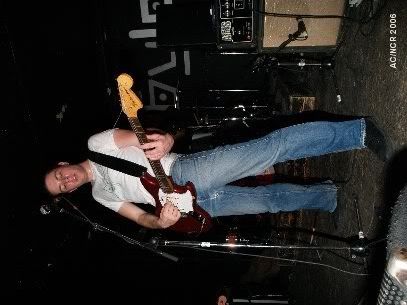 Where there is shouting, there is often twisting.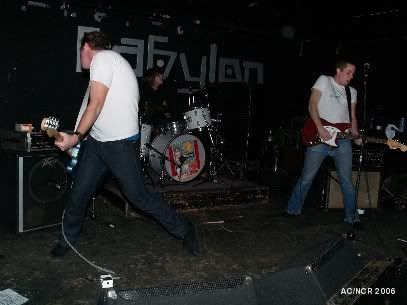 Nymphet action!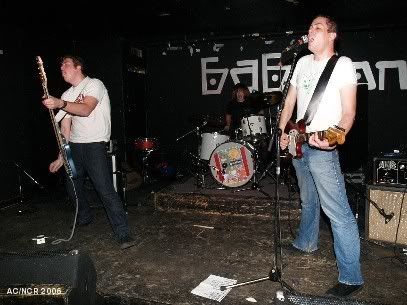 "I got erection!" Joanna actually sang lead on this one.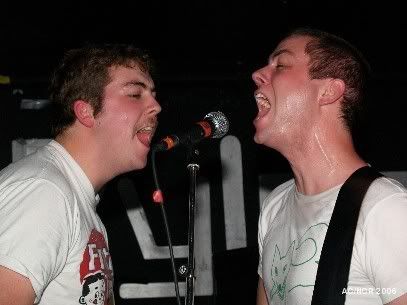 I was blown away by them
when they performed at Irene's
. I wasn't so crazy about them this time, but still pretty good Jonathan Richman-esque proto-punk.