AIDS Wolf makes some of the most unholy din to emerge from Montreal in years. Mmm ... I suppose that isn't really true. There are so many noise acts out there, aren't there? But this band of lupine howlers do make some cathartic noise, and like such noteworthy acts as Hot Springs, they have a female singer who is kind of nuts (on stage, anyway). Chloe Lum is also quite well known as half of the marvelous postermakers Seripop, along with Yannick Desranleau (on the drums).
Chloe, lead screecher.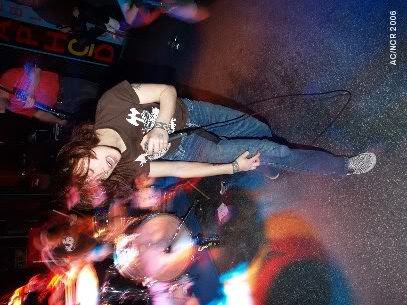 The other guys. Since they all use pseudonyms, I have no idea who does what (except for Yannick).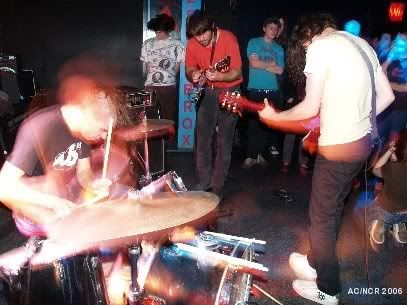 I just knew Chloe was going to jump on one of the photographers. That's why we travel in packs. (For the Mike Norton eye view,
click here
.)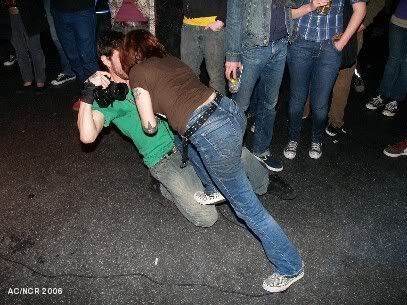 Lupine action!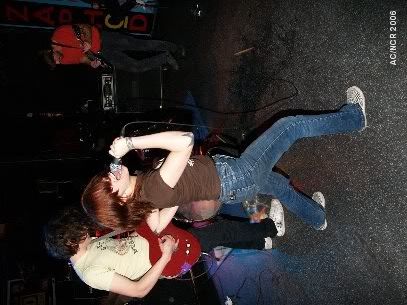 Yannick waves the hawk.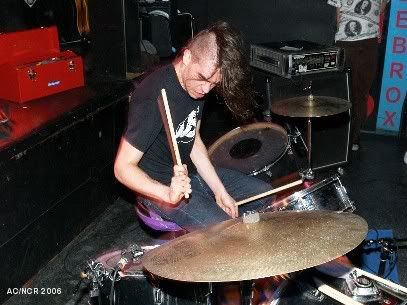 Chloe gets down on the floor.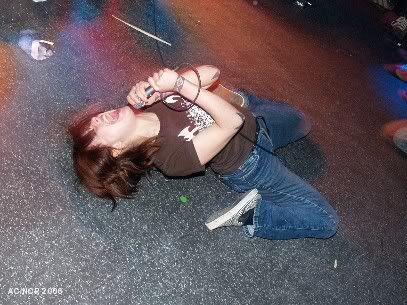 Elbow tattoo action!
A fitting end to an evening of ever-advancing musical devolution.