120 Days are of course named after the Marquis de Sade's infamous novel. To what purpose I don't know. Maybe their regular stage show features more flagellation and rapine (It's mere coincidence that 120 days is also about the time between this show taking place and me getting around to posting these pictures ...). Anyway, the Vice Records recording artists have made a splash over in Europe thanks to their synth-heavy space-rock. Silver Apples, Suicide, Spacemen 3, Neu and other Krautrockers get namedropped by this crew. They might work well with Finland's Circle as well.
Kjetil Ovesen, tucked away near the post kept a low profile while he worked the synths.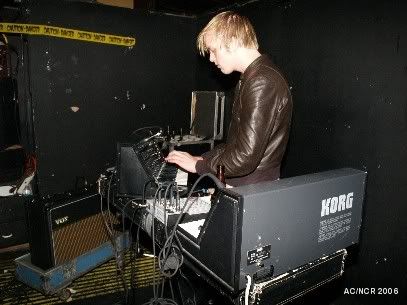 Arne Stoy Kvalvik handles the drum machine and effects ... he also got to whack an actual drum during this set.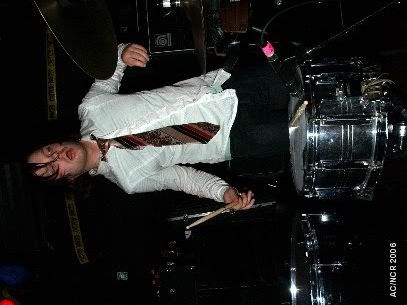 Singer and keyboardist Adne Meisfjord and bassist Jonas Dahl were the heart of the quartet's stage show.
That must the School of Freedoms school tie.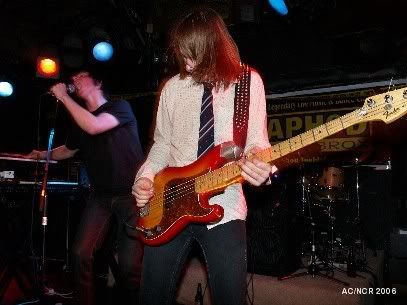 Adne sings! Soon after the shirt came off.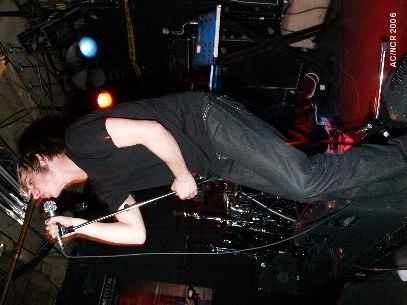 The Days claim a Stooges influence ... does wrapping the microphone lead around your neck count?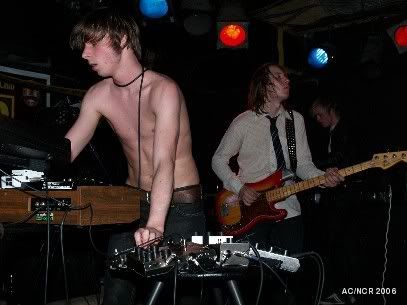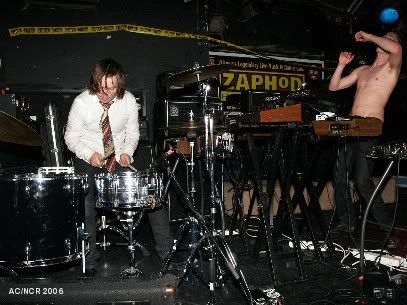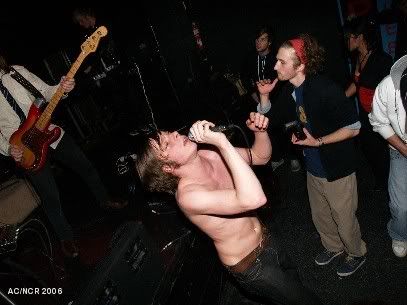 This was a pretty cool show - put these guys on a bill with The Unireverse when they return to charge us far more per ticket and it'll go down a bomb.