It's funny to think that Sean Tillman started his musical career as part of Amphetamine Reptile recording artists Calvin Krime. But even back then he was moving in a pop direction. I thought his show as Sean-Na-Na was pretty good - no doubt he likes Cheap Trick as much as I do - but he was overshadowed by the headliners.
Sean Tillman - a.k.a. Har Mar Superstar.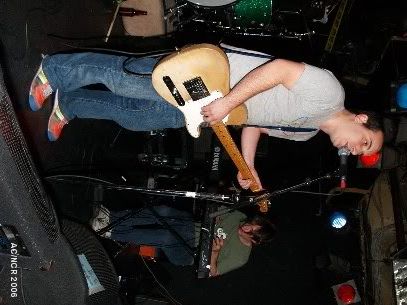 Keyboardist Lucky Jeremy, wondering why I was taking so many pictures of him (answer: Because I kept aiming too low).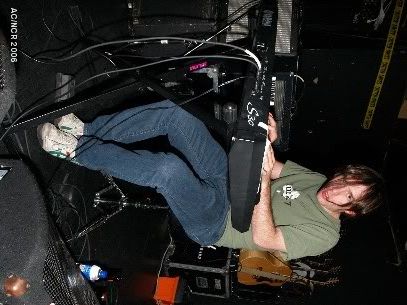 Guitarist Dave Hernandez.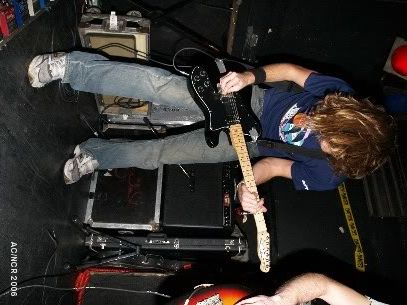 Bassist Patrick Costello.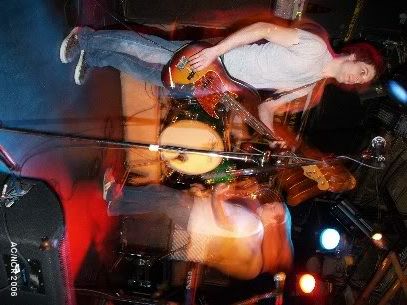 Rump-shakin' action, and a half-decent shot of Dennis Franz lookalike Ben Webster on drums.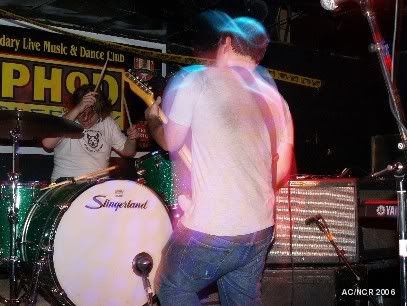 Matty of various record stores fame was pulled on stage to celebrate his birthday with some shots of Jagermeister.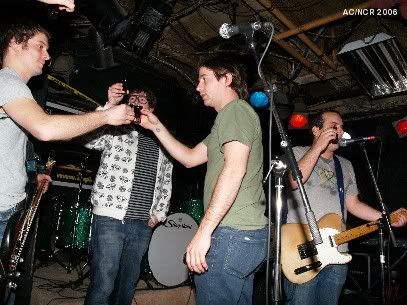 They're a happy lot.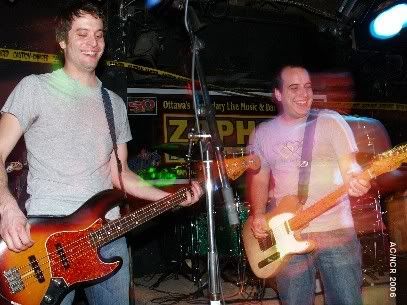 Taking it low action!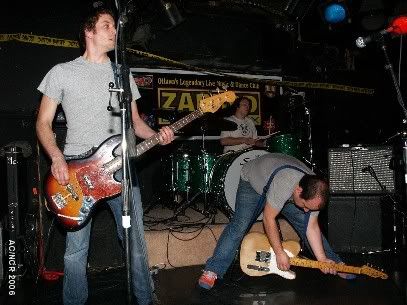 I like to think the band finished the night by drinking more and heading off to the strip club next door.