I popped around to Babylon for the Weapons of Mass Seduction's CD release party. This show was co-sponsored by CKCU - I mention this because it's the station's last day of fundraising. Dial and donate if you haven't already. As for the show:
Montreal's Nymphets still make me think of Jonathan Richman and early Television Personalities. They covered Bad Brains, The Kinks and Turbonegro. A bit sloppy but perhaps that's the point.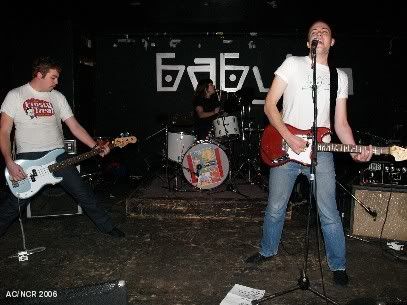 The Weapons of Mass Seduction. Let's hear it for desperate men!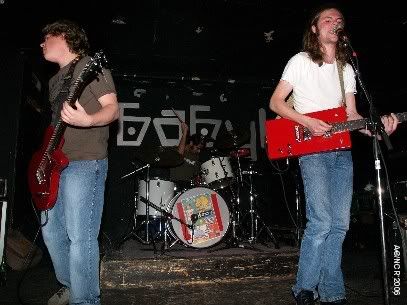 And of course C'mon. A short set for them due to repeated string snappage. Good though. They have a new drummer.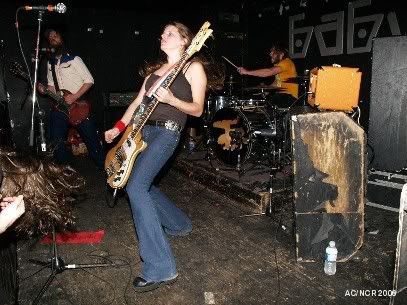 More later, etc.
Show reminder: Andrew Vincent performs at The Manx with Rob Leary.