There was some hope
The Sweet Janes
/Regulations show would be moved to Cafe Dekcuf. To tell the truth I was shocked that more people didn't buy tickets. Eight bucks is too much for The Regulations, one of the best punk rock bands around, plus local highlights The Sweet Janes? Phooey. Anyway, The Sweet Janes put on a swell but short set with Luke from The Million Dollar Marxists filling in on bass. This was the first set by them with new guitarist Rod Royale that I'd seen.
Grady prepares for some microphone stand abuse.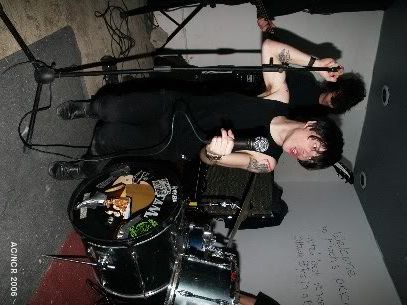 Luke and Rod.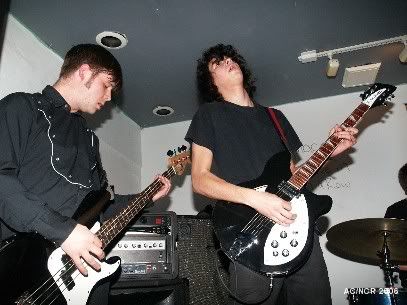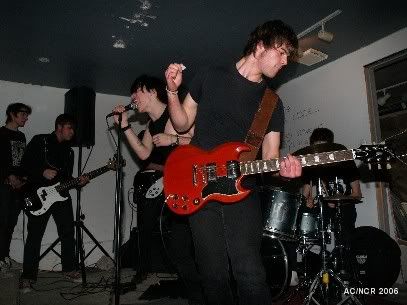 Some joker has dubbed End Hit's basement "Mitch's Place" and declared it Ottawa's best venue.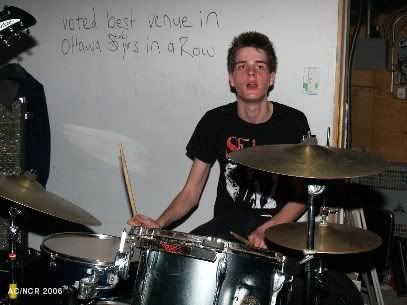 Well, it's the only venue where the audience stands on the raised portion of the floor ...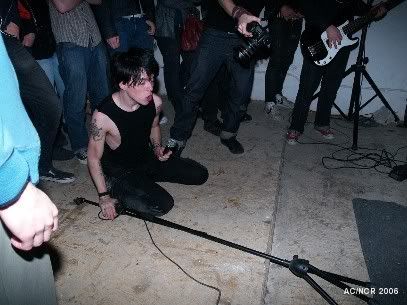 This bounced flash picture turned out interesting.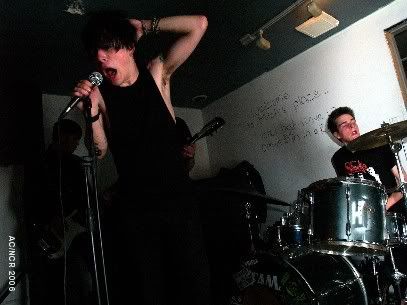 Sweet action!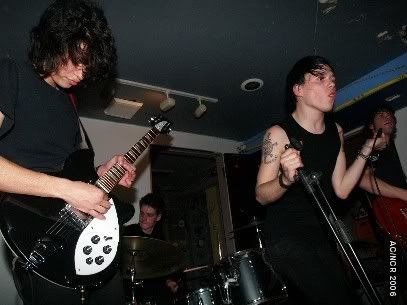 They finished off with a cover of
Long Tall Sally
. They're playing with The Rookers at The Dom on Remembrance Day. They've also got a show coming up at the A&A Speed Shop with a bunch of folks, including Toronto's Brutal Knights on Nov. 18.