Julie Doiron
,
Shotgun and Jaybird
and
Woolly Leaves
played a very fine show at The Rainbow. Local openers Poorfolk no doubt did a great job as well, but I got home too late to catch them, and missed a good chunk of the set by Will Kidman (of Constantines' fame) as well. Not that that was the last I saw of him. He also sat in with Shotgun and Jaybird, which features Julie Doiron and served as her band for part of her set. Doiron also sang a song with him, so it was like one big indie rock group hug. This was the second-to-last show of the tour for the Sackville gang. They'll do a bit of recording today before heading off to Montreal for one final show. Tuesday they'll be home in New Brunswick.
Woolly Will in a suitably fuzzy photo.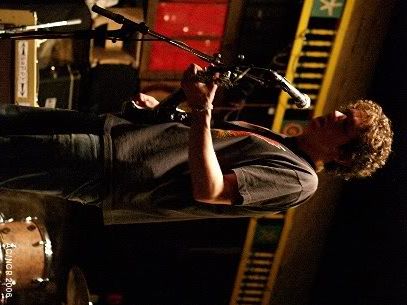 Most of Shotgun and Jaybird; they had a two-drummer setup with Will sitting in; Paul Henderson is out of view to the left.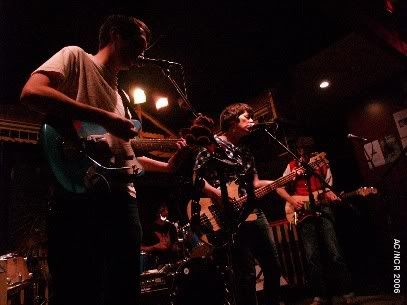 Julie Doiron's voice was a little rough from all that singing and touring, but she sounded good.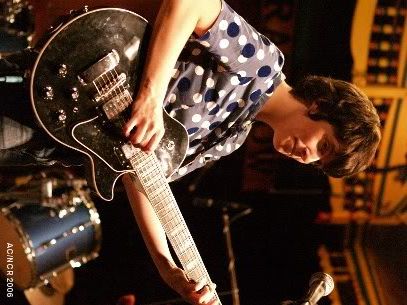 She built her setlist from audience requests, and it was a long one - things came to a close about 1:45 a.m., and was interspersed with much intimate banter and praise for cheap beer in Sackville. A fine show presented by the folks at
i(heart)music
.