Oh, those crazy
Weapons of Mass Seduction
! Their new CD, D
esperate men ... And the women who love them
, is out now. They filled out the middle of the triple trio bill at Babylon a couple of weeks ago with a solid set of their Childish - I mean Billy, baby! - tunes.
The Duke! Bill! Jake Heartbreak! Exclamation marks!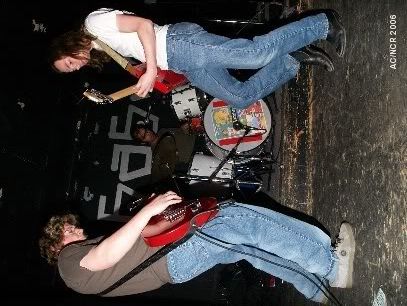 Bill does some of that singing stuff.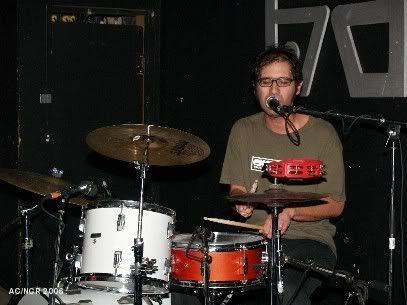 Jake gets down. Well actually he was getting up from getting down.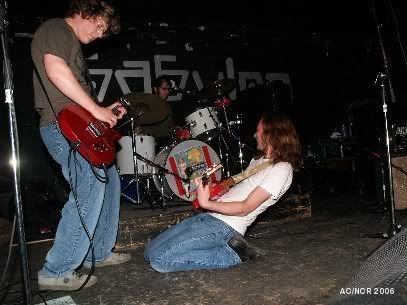 Where there is Jake, there is kicks.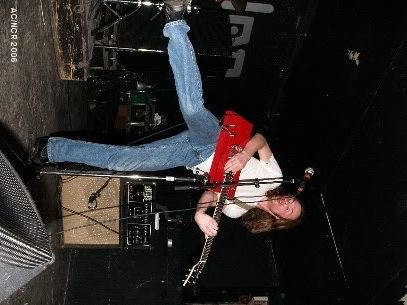 The whole lot, with Bill multitasking on harmonica.
The Duke switches to the SG.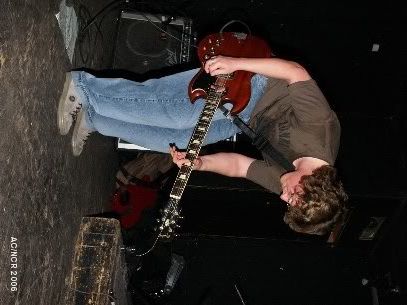 That CD does sound really good - lots of that going around in local releases this year, I should add, as evidenced by Lefty McRighty, Ukrainia, Harshey and others. Anyway, should you be hankering for more rectangular guitar action, you should go to Zaphod's tonight - 8:30 p.m. sharp! - where Jake will be on stage with the rest of the Solid Senders, on a bill that includes
Pas Chic Chic
and
Ennuie
.