C'mon
always provide a solid evening of entertainment, as befits a band that made the notorious Top 10 Canadian Bands That @#$!ing Rock list a few posts back. That said, this show ended on a somewhat anticlimactic note after guitarist Ian Blurton broke a couple of strings on different guitars. Lacking a suitable replacement, things came to an early end.
Bassist Katie-Lynn Campbell from down low. Best bassist in Toronto, says
Now
magazine.
I forget if Ian was toting this shiny Les Paul Goldtop last time I saw the band.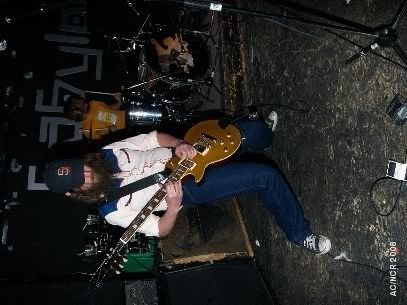 That is indeed a new drummer, Dean Dallas Bentley. He's pretty darn good, and a fine replacement for Randy Curnew, who is now slinging hash in an Alberta mining camp.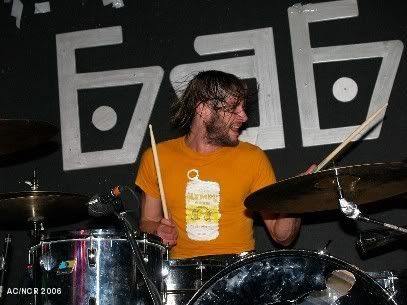 Blurton blurts!
No C'mon show is complete without bassist bending.
Rhythm section faceoff action!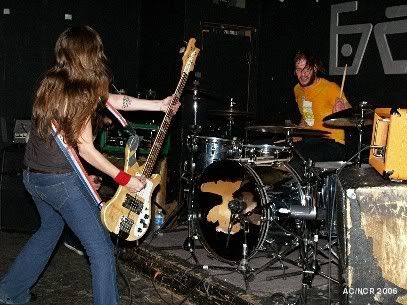 Katie-Lynn takes a turn at the microphone.
And last but not least, a couple more Katie-Lynn Campbell and DDB picture.
Unfortunately, I neglected to make good on my promise to buy their new limited edition EP. D'ohh!