The Diableros are getting props all over these days - no small feat considering the glut of good bands coming out of Toronto right now. They're still touring behind
You Can't Break the Strings of Our Olympic Hearts
, which I was bright enough to grab a copy of for this show (unlike at their
January performance
). They sounded even sharper this time around (their cover of The Wipers'
Telepathic Love
included). They had Uncut's Ian Worang on bass for this gig.
Peter Carmichael in mid-shout. He's traded his Vox for one of those new Danelectros I see.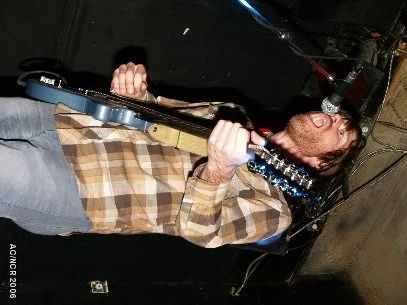 Mike Rubba on orange organ and Phoebe Lee on drums.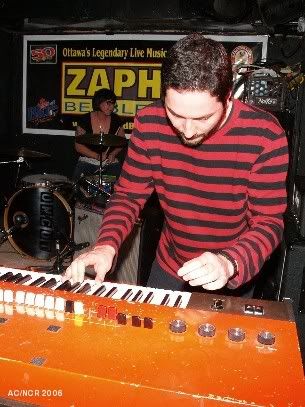 Ian Worang bends thataway, Ian Jackson bends thisaway.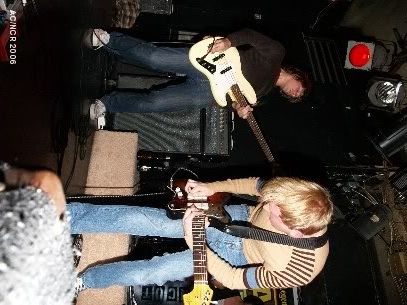 Backward jumping from "Action" Jackson; not to mention my only half decent picture of Phoebe.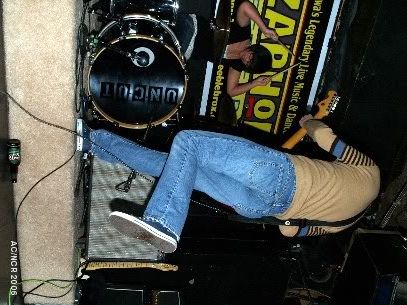 Diablerological action!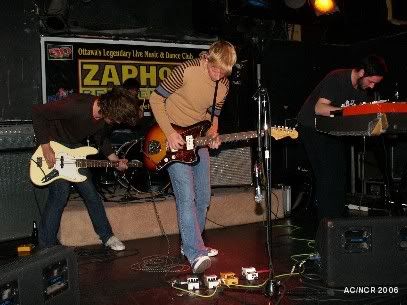 Good show, except for the turnout which was pretty average - but as I recall the weather was crap.