I first got wind of
Regulations
from a laudatory piece in punk zine Razorcake. I didn't think I'd ever get a serious chance to see them myself, but we live in the global village nowadays, so why wouldn't a hardcore band from Umea, Sweden, show up to rip through their tunes in End Hits' basement, and describe their day in Swedish?
Singer Otto rocks the Italian bus driver look. Or at least he said it was an Italian bus driver's jacket ... the wings on the pocket make me doubt. Bassist Robert looks on,
Paul Galipeau
moves in.
Guitarist Marcus shouts!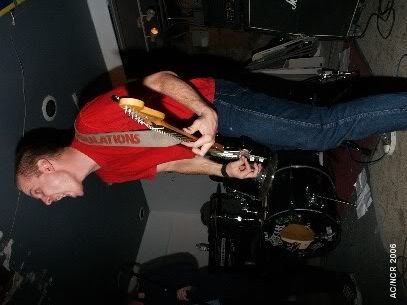 Drummer Jens salutes the rock.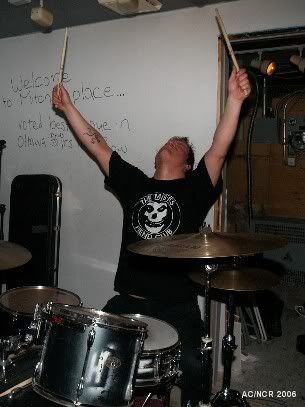 Hardcore action!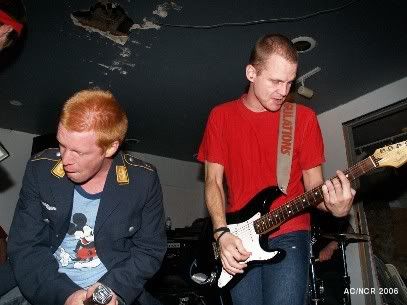 Otto has the Johnny Rotten laugh down pat.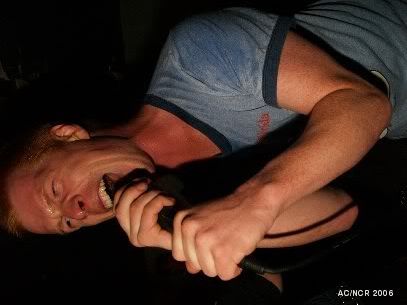 This hardcore stuff is hard work!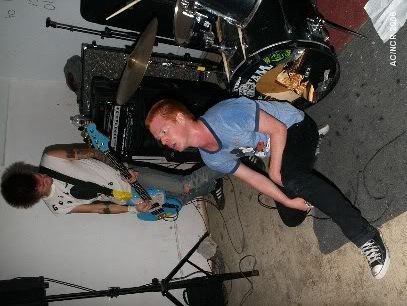 Can't stop now!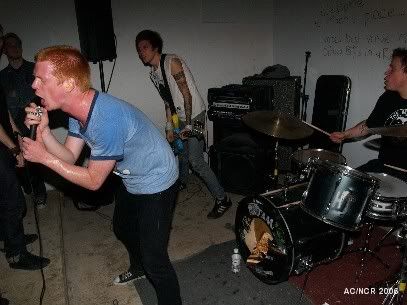 A cool show in Ottawa's finest venue (err ...). After this it was off to see more Scandinavians at Zaphod's.